COVID-19 roadmap – students returning to on-campus studies
26 Feb 2021
A message from Professor Nalin Thakkar, Vice-President for Social Responsibility, and chair of the Campus Management Group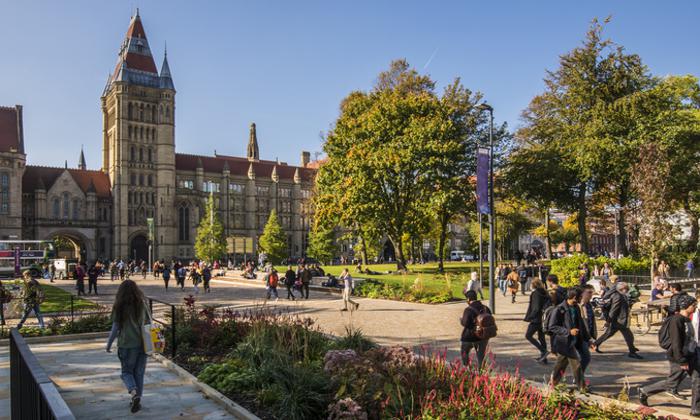 Further to the UK government announcement of a four step roadmap out of COVID-19 restrictions, we know that our students will have many questions about what this means for them and their return to on-campus studies, as of course you will too.
Following our initial communication on Monday and while we await any further guidance from the government, we have compiled a series of questions and answers to help bring some additional clarity. These are detailed in this student communication.
The roadmap from government states that students on practical or practice-based courses that require in-person, on-campus teaching, or access to specialist equipment or facilities can return from 8 March.
Decisions as to which programmes or modules are eligible for on-campus teaching will be made by local programme teams and co-ordinated across the relevant Schools, with Faculty approval.
Local teams should communicate directly with students who are eligible to return, to outline further details regarding any return to on-campus studies. This should be done as soon as arrangements are confirmed, to give students as much notice of their return arrangements as possible.
There will be a formal government review point in mid-April to consider whether students on other courses can return.
 Of course, the return of additional students to campus will also require some additional staff to return, to teach and support our students. If you are required to return from furlough and/or return to work on campus, your line manager will speak with you to inform you, outline what this involves and when you will be expected to return. You will be given at least one week's notice. Guidance is available at:
Colleagues who are clinically extremely vulnerable (CEV) should still be shielding until the end of March and so are not required to work on campus. Similarly, colleagues who live with someone who is CEV are also not required to work on campus at the moment. 
We will continue to communicate any further details, as and when we receive more information from the government.
Professor Nalin Thakkar
Vice-President for Social Responsibility, and chair of the Campus Management Group