Staff benefits update
17 Feb 2021
During half term and 'meeting light' week, we are focussing on some of your wellbeing benefits and inviting you to share your countryside and wildlife photographs!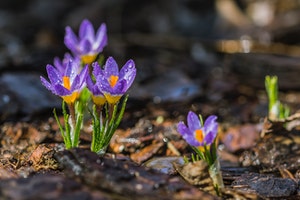 Free Pilates Zoom fitness classes are being offered free for the next two weeks as part of the Sporticipate programme.
The classes are as follows:
Mondays – 1pm - 1:30pm, Pilates back workout (All levels) Zoom id no. 94160517302
Thursdays - 4.30pm - 5.15pm, Athletic Pilates (Intermediate) Zoom link no. 96438745251
From February to May there will be various monthly challenges that you can do in your own time and set goals to keep you physically active as part of the virtual Purple Wave challenge.
Take time to enhance your personal and professional development with the range of opportunities from Staff Learning and Development. This includes accessing the range of Learning for All courses that offer a blended learning approach, combining engaging, self-directed learning with interactive facilitated online workshops. 
Over 500 members of staff have now attended a Compassionate Colleague briefing, and there are new dates available for Monday, 22 February and Monday, 1 March. These 30 minute presentations provide information on the signs and symptoms of poor mental health, support services available at the University, and how to have a conversation with a colleague about mental health. Just sign up for a session now!
Do you know that you can access a free 24/7 helpline? The service is provided by an independent external provider, Health Assured. It offers access to support from trained counsellors and advisors who are ready to listen and provide practical advice and emotional support.
If you are balancing work with caring responsibilities or commitments, there are options available to support you. Our in-house Counselling Service provides regular workshops on a range of wellbeing topics for both staff and students. Upcoming workshops include mindfulness for concentration and learning how to relax.
On Friday, 26 February from 12:30 until 1:30pm the University book club will meet to discuss two books - Eleanor Oliphant is Completely Fine, by Gail Honeyman and The Thursday Murder Club, by Richard Osman. Contact Fiona.lynch@manchester.ac.uk if you would like the zoom link.
Share your photographs!
Getting outdoors is great for your mental wellness and with Spring is on its way we would love it if you would share your favourite images to us! These should be of the countryside, green spaces, your gardens and wildlife that you have seen during lockdown. We can then share on StaffNet and on the weekly staff benefits update! Images have to be landscape format, 300x200px and a jpg or png file. If you are unsure about resizing as long as its landscape and jpg or png we can resize. Photos can be from top of the range Nikons to a smart phone! Email to staffbenefits@manchester.ac.uk. We hope you like the image of crocus. The crocus has many symbolic meanings including being a symbol of hope.
Keep well and stay up to date with all your benefits and wellbeing options.