Staff benefits update
10 Feb 2021
Payroll giving scheme success, staycation and florist offers and wellbeing support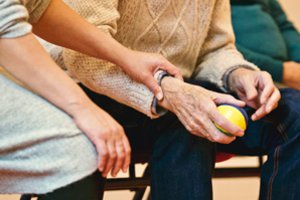 Payroll giving
During 2020 your donations via the payroll giving scheme were £147,757 which is an increase of over 7% from 2019. The top five charities being supported by you are Shelter, Oxfam, UNICEF, WaterAid and Cancer Research UK. It's so easy to sign up for the scheme and make a difference for good causes. You can donate to as many charities as you wish on a regular or one-off basis by automatic deductions from your monthly pay with a minimum of £1 per month. 2021 is certainly the year to give back to many causes that have done so much in the past year.
Discounts
Mimosa Flowers is a leading name in Manchester floristry and is the luxury choice for bouquets, office flowers and plants, homes and interiors, events and wedding flowers. Ahead of Valentine's Day and Mother's Day in March you can save 10% on all products available on their website using the secure code.
UK breaks are very much in demand for 2021 and Cottage Stay UK have a number of staycation options and you can book from £50* and you can enjoy 10% off any full price rental at any of Coastal Treats quality cottages in Pembrokeshire.
There is 20% off the Hotpoint Privilege Purchase Club with the latest promo code. This enables savings on over 850 different appliances including three great brands to choose from, Whirlpool, Hotpoint & Indesit.
You can also access savings via our provider Wider Wallet - offers of the week include 25% off Blossoming Gifts, they have a fantastic selection of fresh hand-tied flowers, personalised gifts, hampers and wines. Hello Fresh has 50% off 1st box & 10% off 24 boxes and 20% off at Joules.
LGBT+ History Month
It's LGBT History Month and a number of events and training sessions are taking place including training to be an LGBT Ally. Allies are defined as 'individuals who do not identify as LGBT and who believe that lesbian, gay, bisexual, and transgender people should experience full equality in the workplace'. For more information email lgbt@manchester.ac.uk
Wellbeing
If you are balancing work with caring responsibilities or commitments, there are options available to support you. The University has a wide range of wellbeing support and services in place as well as our new 24/7 confidential helpline which staff can access. Our in-house Counselling Service provide regular workshops on a range of wellbeing topics for both staff and students. Upcoming workshops include
Mindfulness for concentration
Learning how to relax
Managing stress
UoM Sport is taking this opportunity to do something different by running the Purple Wave 2021 over a number of months. Each month there will be a new set of challenges to take part in and there will be prizes!
Tuesday 16 February at 10am
The 4Ds of Distress: Distract, Dilute, Develop and Discover. Approaches and exercises that can deal with stress and also restore wellbeing in the long term
Friday, 26 February from 12:30 until 1:30pm
The book club will meet to discuss two books - Eleanor Oliphant is Completely Fine, by Gail Honeyman and The Thursday Murder Club, by Richard Osman. Contact Fiona.lynch@manchester.ac.uk if you would like the zoom link.
Keep well and stay up to date with all your benefits and wellbeing options.