Help our city reflect its full history
08 Feb 2021
University supports consultation on Manchester's public spaces and its histories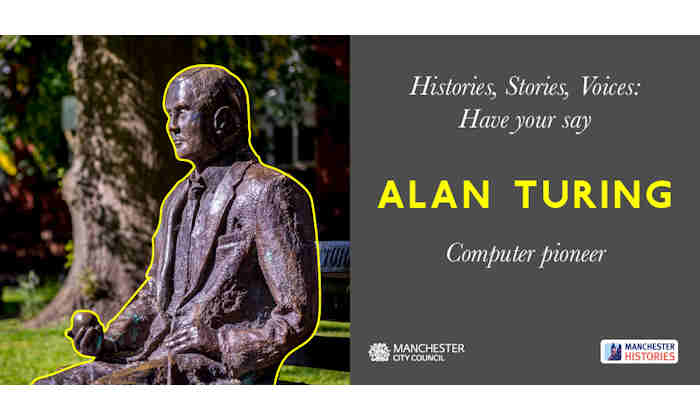 Members of the public are being invited to have their say on how Manchester's history and the people who made it should be reflected in its public spaces across the city, and in so doing help shape future policy on this.
Manchester City Council and our University are working together on the online consultation that runs until Monday, 22 March at:
Our University is encouraging everyone with an interest in the subject to engage with this.
The consultation – which will focus on statues, monuments, and memorials – marks the start of a wider review by the council of existing public realm artworks in Manchester that will include updating the information held on what's already out there, as well as looking at what, where, and how such artworks relating to the city's history should be displayed. Feedback from the consultation will also be used to help determine a future approach for the city on the commissioning and subsequent display of public art of this kind.
Lots of people don't think twice when they pass a public monument or statue, or stroll through a park or square named after an event, a person, or an idea.  But recently, who and what is chosen to be in public spaces has become a matter of wide discussion and debate.
In Manchester people proved themselves passionate about Emmeline Pankhurst and the statue erected of her two years ago – the first new statue of a woman in the city since that of Queen Victoria in Piccadilly Gardens.
Nationally and internationally there has been debate about who and what is represented in public spaces, and the need to fairly remember those who are ignored in history. This was also an area highlighted by staff at the University is our recent Race Matters Report.
Dr Julian Skyrme, Director of Social Responsibility and member of the City Council's Project Board, said: "Born or drawn here, our staff and students that live and work in Manchester recognise that the diversity of our city and its many histories is a source of civic pride. This important consultation is an opportunity to examine whether all of Manchester's histories and people are reflected in our public spaces and I encourage everyone in our community with an interest in this to take part in this."
Councillor Luthfur Rahman OBE, Executive Member for Culture, Skills and Leisure, Manchester City Council, said: "This is not about eradicating our past or glossing over any uncomfortable truths but understanding our history and heritage, and the context around it. It's important that we make sure local residents see the best of themselves and their own communities' achievements and stories reflected as they look around them – and for us all to learn from and to share their stories and successes."
Further information
An independent charity spun-out from the University's School of Arts, Languages and Cultures, Manchester Histories, is overseeing the consultation on behalf of Manchester City Council. In addition to the online consultation, Manchester Histories will also be hosting several virtual workshop sessions on Wednesday, 10 March to help people further explore their thinking on the subject. Each of the sessions includes an 'expert' panel of which includes Gary Younge, author, broadcaster and Professor of Sociology at University of Manchester among others. Anyone can take part in the free sessions, but all places must be booked in advance at:
Members of the public wanting to take part in the consultation can also have their say by contributing to a set of video views that are being collected during the consultation. People can record their video views on their own phones and send them in at any point during the consultation, or they can pre-book an online slot for Manchester Histories to interview them and record what they say at:
The consultation findings will be shared with the public and used by a project board to draw up a set of proposals on the possible ways forward for consideration by the council and other partners in the city. The board is expected to report back to the council with its findings later in the year.
For more information on taking part in online panel discussion workshops, or to book an online video interview, visit: