Staff benefits update
20 Jan 2021
How benefits support your wellbeing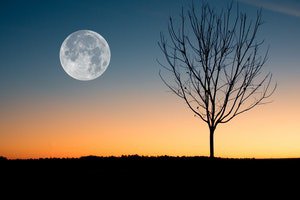 It's so important to look after your posture. The Learning and Development Team have recently shared an animated video that will show you how to set up your workstation to avoid injuries.
Win £200 towards a new Haven holiday in 2021 with Wider Wallet. Just visit the site and it's free to enter.
To support Learn and Discover, one of our discount providers, Team Walking, will be delivering new Geography of the Yorkshire Dales webinars throughout January and February. To help save you money, Reward Mobile has a number of offers. They are a multi-award winning, premier partner of EE, offering members discounts on the latest mobile phones, tablets and EE Home Broadband.
Wellbeing benefits

Manchester's Confucius Institute has introduced new ways for people to engage with Chinese language and culture with an emphasis on supporting physical and mental wellbeing by introducing traditional Chinese wellness practices. Sign up for a session on Wed, 27 January 2021 (2pm – 3pm) demonstrating the 8 Brocades of Qigong in English. If you enjoy the session, the Confucius Institute will make sure to share the link to the video tutorials afterwards, so you can repeat this in your own time and on a more regular basis.
Upcoming wellbeing courses

Monday, 25 January at 2pm
Be a Compassionate Colleague. A 30 minute presentation that will provide information on the signs and symptoms of poor mental health, support services available at the University, and how to have a conversation with a colleague about mental health.
Thursday 28th January at 2pm
Digital wellbeing workshop. A workshop to consider the impact of technologies on wellbeing
Friday 22 January – Friday 29 January (various times)
Calm your Brain workshops via the Counselling Service.
Tuesday 16 February at 10am
The 4Ds of Distress: Distract, Dilute, Develop and Discover. Approaches and exercises that can deal with stress and also restore wellbeing in the long term

The University has a wide range of wellbeing support and services in place as well as our new 24/7 confidential helpline which staff can access. As well as one to one counselling our in-house Counselling Service provide weekly workshops for staff and students.
Social Responsibility
The Making a Difference Awards provide a platform to share some of the very best social responsibility activities from across the University and celebrate the University's and individual's contribution to wider society. By entering the Awards you can help make a difference by driving change and inspiring others to act and by sharing your story with others you can make even more impact. You can enter the Awards yourself or nominate a colleague or external partner. The deadline has been extended to midnight on 24  January 2021.

Keep well and stay up to date with all your benefits and wellbeing options.