Update on Undergraduate admissions
24 Aug 2020
A message from Nancy Rothwell, President and Vice-Chancellor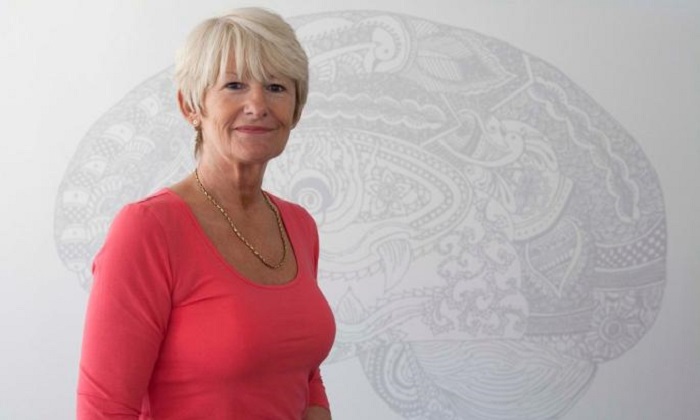 Dear colleague,
Yet another message from me to update you on what has been a week of further major change, uncertainty and very hard work by many staff.
As you know, we met all our targets for recruitment of home/EU undergraduate students up to the Student Number Control cap of plus 5% in the week that A levels were announced on 13 August, thanks to the incredible work of many staff. Last week the government lifted the student number caps and changed A level assessment to use CAGs (Centre Assessed Grades, which are based largely on teacher assessments). We received those grades from UCAS late on 20 August, though the number kept being corrected.
Since then our admissions staff have been processing the data. The exact position is still to be confirmed, but as of today (24 Aug) we believe that just over 1500 additional students have met the terms of their offers. Many of these are 'insurance offers' (i.e. we were their second choice) so they may well revert to their first choice. This is also the case for applicants who we confirmed on the basis of original grades after results based on the Ofqual algorithm were released and some of these may now take up their first choice.
It is possible, though not yet certain, that we will have more home/EU undergraduate students registering with us than planned. Our student numbers were already higher than our original target due to the additional STEM and Health places that we won and the 5% extra above the student number cap. The pattern does vary between subjects, and we may have a small number of courses which could be under target. Our overall numbers will also be determined by how many international students decide to study with us. We, like all comparable universities, expect that number to be significantly reduced. This would of course have major financial consequences because of the higher international fees and the fact we only break even on home/EU students. We are also surveying all returning and new students to ask about their intentions; some applicants are in subjects without practical classes or accreditation requirements so they may choose to study online, for part or all of the first semester. However, our programmes of study are designed to include an on-campus element and for many reasons, we are keen that students should join us in Manchester as soon as they are able.
We will honour all offers that we confirmed just after A levels were released. We will also confirm places to students who have met their offer grade under the CAG, though in a small number of cases with external professional requirements (clinical subjects), places may need to be deferred until 2021. National discussions about funding for clinical placements are ongoing, particularly for medicine and dentistry. We have to await the outcome before we can confirm if students in clinical subjects can join us in 2020 or have to defer to 2021. In all other cases we will accept students who have met their offer for entry in 2020. Accepting these additional students is the right thing to do given the huge upheaval and uncertainty they have faced, and indeed there is a legal obligation for us to do so since they have met the conditions of our offer.
I met (by video) the Minister for Universities, Michelle Donelan, with other Russell Group Vice-Chancellors, many of whom are in exactly the same position as us and all are looking to accept those who have met their offer grades. The Minister confirmed additional teaching grant for high cost subjects, said that some capital funds would be available for completion or conversion of additional facilities and agreed to ensure that we have certainty urgently over clinical programmes.
Our amazing admissions staff, both academic and professional services, have worked through yet another weekend and phone lines are open again for the many very anxious students who have had their A level grades revised. We will be communicating with students today (24 Aug), and giving them a deadline to respond to us about whether they wish to accept; this means final numbers will not be clear for some days to come and as usual cannot be fully confirmed until late October.
We are working hard to respond to the effects of any additional students by freeing up additional teaching space and looking at cases for additional staffing. It remains likely though that many international students with confirmed offers will be unable or unwilling to join us, so final numbers could still be below our overall target and we will not have confirmation of PGT numbers until they register. Both of these groups are critical to our financial sustainability.
We are adhering rigorously to advice from government and Public Health England on COVID security measures and are awaiting the government SAGE report on universities and colleges that is due later this week. We will continue to impose a 2-metre distancing rule as normal practice, mandate the use of face coverings (we will be providing these to staff and students) in interior settings except in private spaces, and have ensured separate entry/exit routes to buildings, amongst other measures. Protocols and risk assessments are being shared and discussed with our trade unions and will be updated if government advice changes.  We are developing a code of conduct for students both on and off campus, with clear sanctions for non-adherence. 
When all student numbers are confirmed we are likely to need to extend the teaching day in a limited number of cases, and there may be some need for repeat teaching. This is so that we can maintain the highest safety standards and honour our commitment to students to deliver some face-to-face teaching where it is safe to do so, as well as ensuring that students are supported to succeed. We hope this will be for only a short period. 
We will need to think creatively and flexibly about how we deliver the best student experience we can, balancing this with our commitment to health and safety. We are in regular discussions with leaders in central government, Greater Manchester, the NHS and Public Health England. We are closely monitoring the official, evidence based advice and this will continue to inform our plans.
I will of course update you as and when we have further information.
Nancy
Nancy Rothwell, President and Vice-Chancellor