Share your views about returning to work to campus
17 Aug 2020
Complete a short online survey from Wednesday, 12 August to Wednesday, 26 August 2020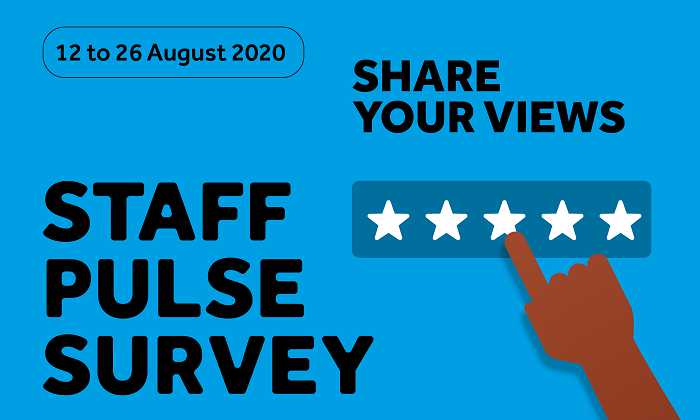 Dear colleagues
We recently asked for your thoughts about your experience of working during lockdown in What Works? 
We have now put together a short survey to capture your views on how you think the University has handled the COVID-19 pandemic and how you feel about safely returning to work on campus.
Your feedback will help inform our future decisions in preparing for our return to campus and help us understand what additional communications, support and guidance we can offer to make your return as safe as possible.
The survey will be open to all staff from Wednesday, 12 August to Wednesday, 26 August 2020.
It will take you no more than a few minutes to complete the survey, and all responses, are completely confidential.  You can also volunteer to take part in a focus group if you wish.
We will publish the headline results of the survey on StaffNet in September.
Kind regards
Nalin Thakker
Vice-President Social Responsibility and Chair of the Campus Reopening and Corporate Support Group
Please note that all staff who are able to work from home should continue to do so until at least 1 September 2020. If you are required to come back to campus you will be notified by your line manager.