Social Justice Photography Competition 2020 winners announced
12 May 2020
Voting has ended and the results are in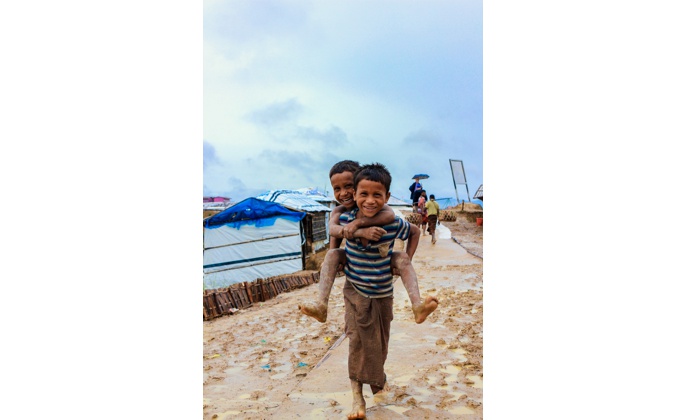 Last week, the winners of the Social Justice Photography Competition were revealed as part of the Volunteer of the Year Awards which was streamed online for the first time. 
The competition asked students to submit a photo and caption highlighting an issue of social justice that matters to them. 
The shortlist of five photos went to a vote on Instagram and Facebook. Despite being unable to hold a physical exhibition, 5,960 votes were collected from staff, students, and the public, so a huge thanks goes to all of you who took part and helped to make the competition a success.
The Grand Prize of £400 has been awarded to Marie Guest from the School of Social Sciences for her photo 'Stand by Me, I'll Stand by You.' (shown above). 
Prize Winners
Grand Prize - £400 – 'Stand by Me, I'll Stand by You' by Marie Guest, School of Social Sciences
Second Place - £200 – 'A Plastic Refuge' by Adil Ahmed, School of Natural Sciences
Third Place - £100 – 'Splendour at a Cost' by Kashif Sohail. School of Engineering
Runner Up – 'Coronaracism' by Muhammad Zakwan Bin Haji Mohtadza, School of Engineering
Runner Up – 'Beggars to Choosers' by Sajid Ali, School of Health Sciences
The competition promotes the Social Justice Challenge, an online activity for second year undergraduates, which covers a range of topics such as homelessness and mental health, through to higher education. Students have until Friday, 12 June to complete the Social Justice Challenge.
Note: all images were taken either before or in line with current social distancing regulations.