Graduate uses lockdown experience to make documentary
07 May 2020
A University graduate with Aspergers Syndrome has made the most of the lockdown to put together a documentary about the impact of his condition on mental health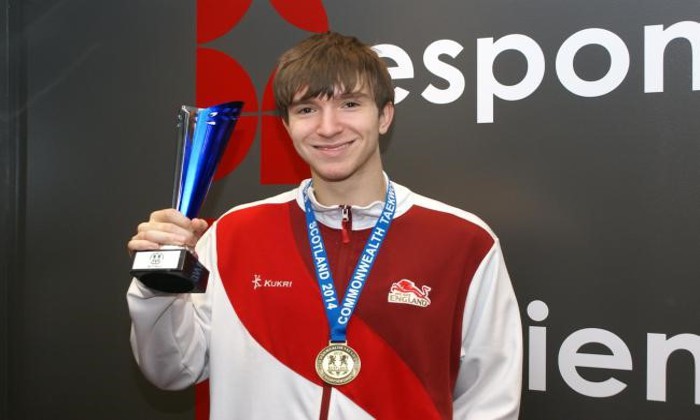 Thomas Henley, 23, a Biomedical Sciences graduate and Commonwealth Games Gold Medallist in Taekwondo, home-edited the footage gathered while he was a student.
The documentary was a final year Science Communication project and it explores different views and experiences of people affected by the condition and asks why mental health problems are prevalent in people with autism.
The popular YouTuber and Podcaster who hosts the 'Aspergers Growth' and the ''Thoughty Auti Podcast'' has been campaigning across the UK on issues affecting autistic people.
Now training to be a boxer, Thomas was also awarded the coveted trophy of 'Best Male Fighter' in the Commonwealth for his weight category and age.
He said: "The isolation caused by the Covid-19 lockdown has been incredibly tough on me: having to completely rework your life adds a whole new dimension of anxiety and stress to people with autism.
"My routine revolved around my job as a Special needs teaching assistant, my boxing schedule at Harrogate ABC and the maintenance of my podcast, YouTube channel and my creative writing.
"Covid-19 completely blew me out of the water and I think most people would be able to eliminate those things they could not do during the isolation… but for me, I had to start from scratch.
"The documentary really helped me in this unfortunate situation as it gave me a sense of purpose and something to focus on until I'd established a healthy routine once more".
He added: "I think one of the things that surprise most people is that many of us- including me - have very serious mental health conditions: nobody sees the daily panic attacks, the low self-esteem, the intrusive thoughts, the dark cloud that follows you everywhere.

"And that is what this film is trying to get across."
Thomas was diagnosed with Aspergers Syndrome when he was 10 and remembers the sense of empowerment his diagnosis gave him.

Thomas eventually undertook the Leadership module in his final year at Manchester and received a Manchester Leadership Gold Award for his charity work with autistic people at a local Taekwondo club.
Working with University autism expert Dr Emma Gowen, he hopes the 40-minute film will attract the attention of people both on and off the autistic spectrum.
He said: "The possibility of improving the lives of autistic people was at the forefront of my mind during the making of this documentary.
"I want to raise awareness of autism and the toll that traumatic social experiences can have on their mental health.
"Higher rates of bullying, social isolation, alienation, anxiety disorders and suicidal ideation are some of the statistics that fuelled my desire to put this film out.
"Something just has to be done and these facts have been out of the public eye for too long."