Meet the winners of our 2020 Volunteer of the Year Awards
11 May 2020
Good news is needed right now so we transferred our annual event online to continue celebrating the very best of our University community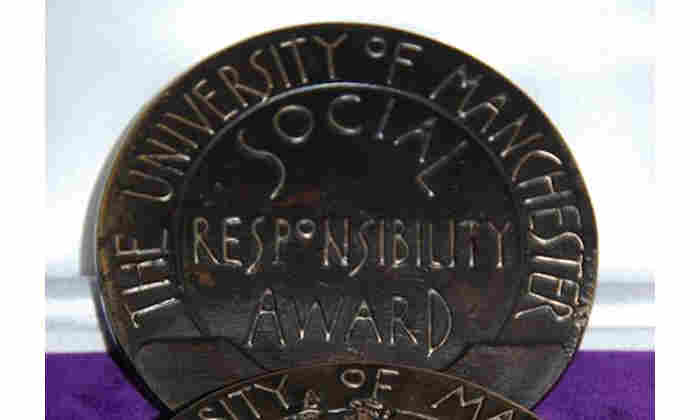 Times like these show just how important volunteers are. Last Thursday, the team transferred their annual Volunteer of the Year Awards event online, to continue celebrating the amazing work of volunteers from across the University.
Viewers tuned in to watch the event live which was hosted for the first time on the @UoMVolunteering Facebook page. The Awards, which received a record number of nominations this year, revealed the winners across staff, student and alumni groups:
Staff winner: Dr Shanta Coles
Dr Shanta Coles is a Business Information Manager in Business Engagement and Knowledge Exchange. She has been a youth worker for 25 years, delivering activities for young people and supporting the design and evaluation of youth work programmes.
Student winner: Holly Smith
Psychology student Holly won for her work with the Want Not Waste shop – a shop which provides sustainable goods, refillable dried products and recycles many items that are often thrown away. Her volunteering has seen the shop grow from a small outlet in the Students' Union to its own premises.
Student Group winner: Student Angels
Student Angels, a night-time safety initiative, sees teams of trained students heading out over the weekend to support the Manchester community through first aid, chats and getting people home safely.
Alumni winner: Joanna Melville
Joanna Melville, a Psychology graduate is a volunteer for the organisation, Sexpression, taking on several voluntary positions of responsibility including Finance Director and now National Director. In her role she has brought about positive change and a more sustainable organisation.
Congratulations to all the amazing winners and thank you to everyone who nominated and watched this year's awards. See the full list of nominees and watch our playlist of all the winners: