Supporting social enterprises to deliver food to those in need
01 May 2020
Our catering team is helping social enterprises Fareshare and Cracking Good Food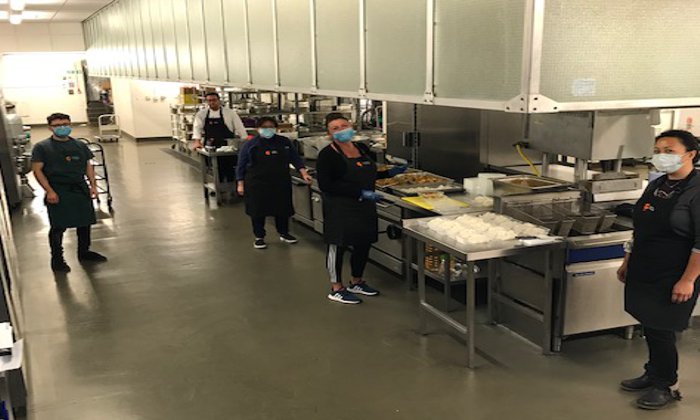 During what is being termed the greatest public health and economic challenge in living memory, local authorities and charities are finding there is an ever growing demand for food, from families or individuals in need, from those self-isolating to people  struggling with poverty or redundancy.
Our catering team were delighted to support two local organisations, firstly Fareshare, a network who take good quality surplus food to frontline charities.  University catering vans normally used for making on-site catering deliveries were made available for collecting surplus food from Fareshare to be delivered to a second social enterprise Cracking Good Food.
Cracking Good Food use food donations from local schools and retailers to create nutritious meals for those in need.  This is normally done in domestic kitchens but due to the scale of response meant the team needed an industrial kitchen to produce over 1,000 meals a day, which is where the University stepped in.  One of the huge kitchens used to feed students in catered halls was opened for Cracking Good Food to utilise.
Alison Shedlock Head of Hospitality and Events said: "We're delighted to be able to help our city in this way.
"We're doing what we can to make our kitchens and vans available to help deliver food to those in need."