Media Services podcasting and lecture recording suites
12 Mar 2020
Professional facilities for audio, video and screen capture now available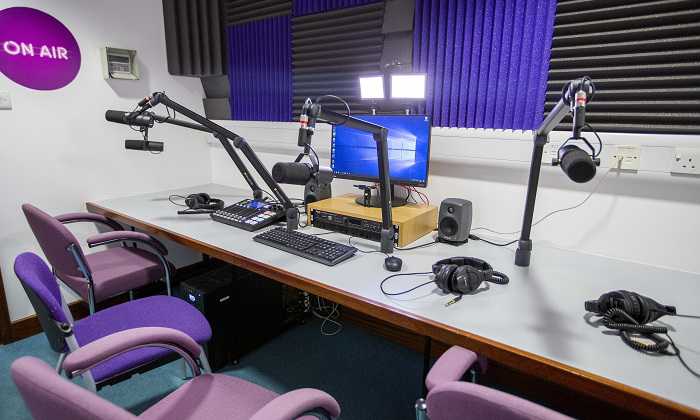 Media Services has now made available 10 bookable suites for self-service recording of materials for teaching, podcasts, Vlogs and more.
The suites, located in the Humanities Bridgeford St Building are equipped with high end cameras, microphones and screen capture equipment and feature professional lighting and acoustic isolation for the recording and distribution of high quality materials.
Between 1-4 people can take part in a recorded podcast, discussion or teaching session at a time.
Various popular media and screen capture software is provided in the suites inclduing Camtasia, ScreenFlow and Adobe CC packages
During the current coronavirus (Covid-19) outbreak Media Services have received increased requests for the recording of teaching materials for upload to BlackBoard. The availability of the suites will provide professional facilities ideally suited to this purpose.
Full training and demonstration is available. 
More information