Extended Booking Deadline for the Quatuor Danel Open House Weekend
05 Mar 2020
Various times, 27-29 March at the Martin Harris Centre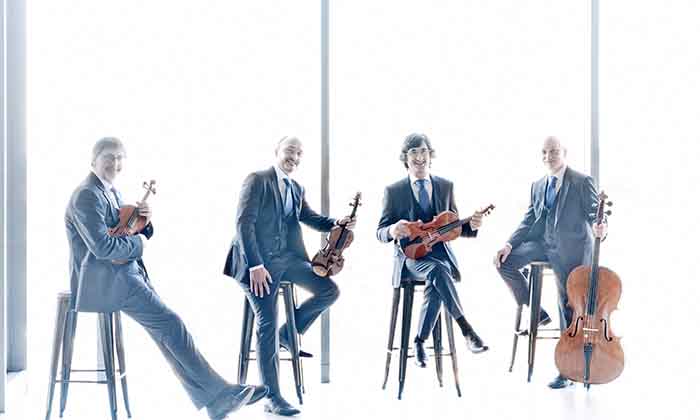 There's not long to go until the Quatuor Danel Open House Weekend and we have exciting news - we've extended our booking deadline to Sunday 15 March!
Everyone is welcome to participate in the event, which will feature coaching by individual members of the Quatuor Danel and Professor David Fanning, who will also take part in end-of-day discussions/workshops.
Taking place from 27 March - 29 March at the Martin Harris Centre, the event is offered to amateurs, professionals and students, and participants should all be in established ensembles, from duos upwards. 
For further information on the event please click here. To request a booking form, please contact the Martin Harris Centre Box Office by emailing boxoffice@manchester.ac.uk or by calling 0161 275 8951.
Please send us your booking form by Sunday 15 March if you wish to participate.