Last chance for students to volunteer with Team Rwanda
03 Mar 2020
Encourage students to apply to our exciting new overseas volunteering project before Monday, 9 March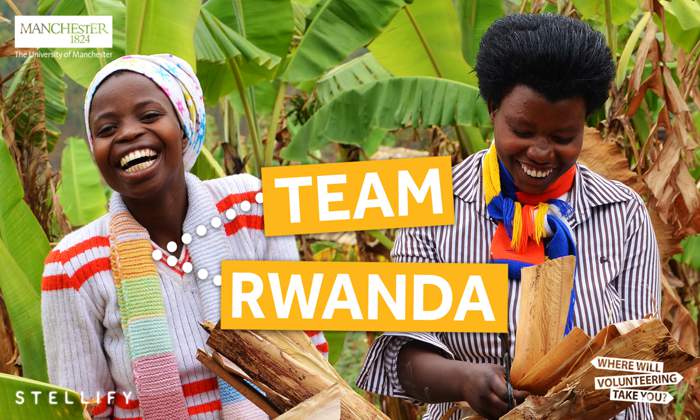 The deadline to apply to the University's brand-new volunteering programme, Team Rwanda is next week.
If you know Manchester Bursary students who want to make a difference this summer, encourage them to apply before Monday, 9 March.
This fully-funded flagship international volunteering project will support the work of Azizi Life, a social enterprise that works with local artisans, supporting community development from the grass roots up. 
This year, there will be three team projects focussing on a different area of Azizi Life's work, alongside students from the University of Rwanda.
Applications close soon, so please help to spread the word.
Check out the blog from our previous project Team Uganda to hear from past volunteers about their adventures.