Sir Peter Bazalgette Inaugural Lecture

02 Mar 2020
Tuesday 3 March 2020 at, 5.30-6.30pm, Theatre A, University Place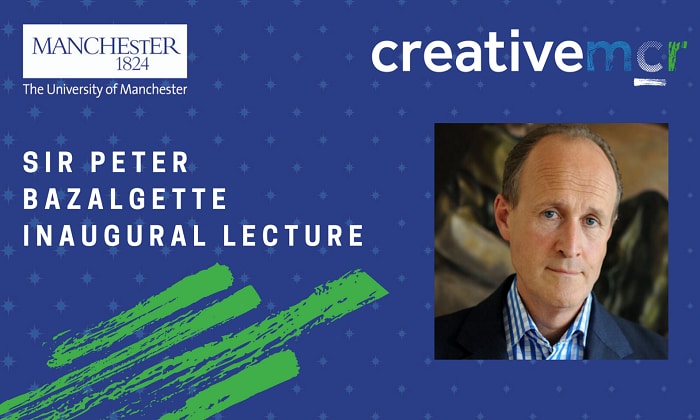 Join us for Sir Peter Bazalgette's inaugural lecture at The University of Manchester.
Sir Peter will deliver his inaugural lecture on campus following his appointment as Honorary Professor of Creative Industries in September 2019.
The lecture is entitled:
"Move fast, don't stop, you got things to do"
The Culture of the Creative Economy
Sir Peter was knighted in 2012 for services to broadcasting, is currently non-executive Chairman of ITV. Described as 'the most influential man in British broadcasting', he was commissioned by the Government to conduct an independent review into the UK's Creative Industries for their Industrial Strategy in 2017. He now sits as a non-executive on the board of UK Research & Innovation.
Free. Everyone is welcome to attend
To book