Share your feedback on the core goal and theme draft plans
05 Mar 2020
Our core goal and theme draft plans are now available, let us know your thoughts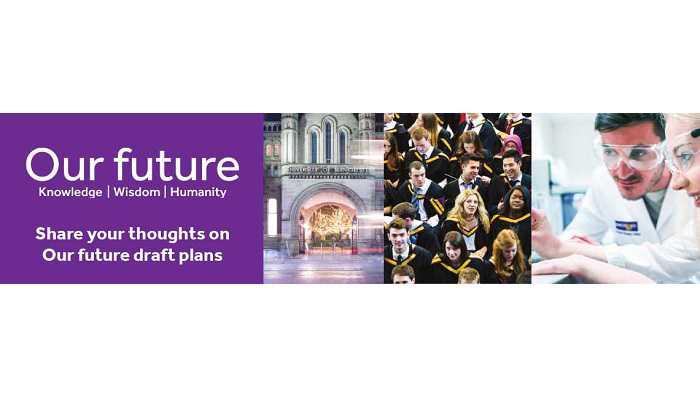 We recently launched Our future, our University's new vision and strategic plan, that was developed together with colleagues, students, alumni, and regional and national stakeholders.
The ambitious long-term vision, and our values, take us into our third century and describe the future we want.
Our strategic plan sets our University priorities for the first five years of our journey towards the vision and it is a blend of new and existing projects. This is built around the existing three core goals - research and discovery, teaching and learning, and social responsibility - and four new themes - our people, our values; innovation; civic engagement; and global influence. 
We are now at a stage where we can begin to share the draft plans for our three core goals and four themes. 
Each of these presents the priorities described in the strategic plan, but in more detail. 
Your views
We would like to hear your views on whether there is anything missing from these plans, and specific activities that we can stop doing to free up resource so that we can realise our ambitions.
You can share you feedback on: 
All surveys will be open until Friday, 6 March. 
Nancy Rothwell, President and Vice-Chancellor said: "I am pleased that we can now begin to share the draft plans for our three core goals and four themes. Our future continues to be a collaborative process and we look forward to hearing your views on each of these draft plans."
More information