Our staff find out how to 'Keep It On Campus'
28 Jan 2020
For the tenth year running, the Hospitality and Events team along with colleagues from Manchester Museum, Whitworth Art Gallery and AMBS hosted 70 staff for our annual 'Keep It on Campus' days in January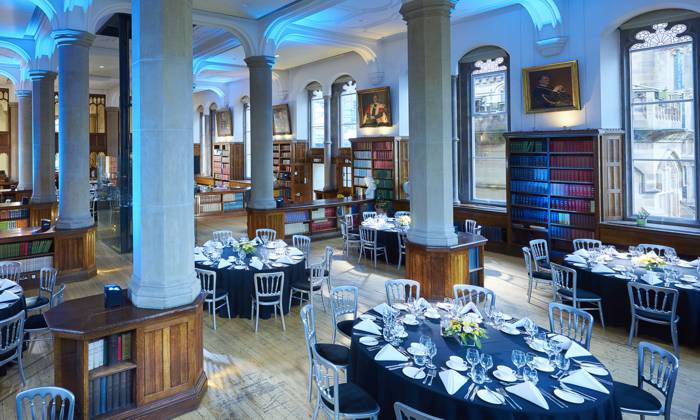 This event is an opportunity to showcase the range of amazing spaces on campus from the contemporary Core Technology Facility, to the inspiring surroundings of the Whitworth Hall and the flexible meeting rooms within Manchester Meeting Place.
The feedback from attendees has been very positive and we have already received several enquiries about booking events in these venues to "Keep It On Campus", so we are delighted by the response.
Comments included:
"I just wanted to say a massive thank you – I found the day really useful and it was good fun too!"
"Had a fantastic time on the 'Keep it On Campus' tour. Well done!"
"Thank you very much for organising such a valuable event! It made such a difference  to be able to visit the venues especially the new ones and to see for what kind of meetings/events they would be suitable for, to meet your wonderful team and to get their professional advice, and also to meet colleagues who have shared their personal experiences of successfully organising big events on campus (and of the invaluable support they got from the Conferences team). Please pass my 'thank you' to all your colleagues who made the event such a success."
"I thought the event was really well-organised, informative and helpful. The team were outstanding and I got a lot out of the day."
"It was great to see all the venues and what is available to staff."
Thoughts have already turned to planning the 2021 event which will run on the 6 and 7 January 2021 so if you would like to register your interest or would like to find out more about our University's meeting and event venues, please call the Conference Sales Office on x 64100 or email conference@manchester.ac.uk.