Did you invite alumni to volunteer their time?
13 Jan 2020
Thank you for the amazing work done by you and your team to actively engage with alumni by inviting them back on to campus as guest speakers and volunteers.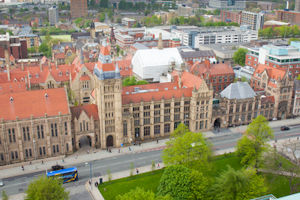 The Division of Development and Alumni Relations (DDAR) would like to recognise the contribution of alumni who have volunteered their time across the University.
If alumni supported any of your work last semester, please let us know by filling out this quick survey:
We will send those alumni our volunteer enamel pin badge as a token of thanks, and include them in future stewardship activities.
If you are interested in recruiting alumni to support any of your future activities, please email:
Typical activities alumni support include attending open day panels, careers and employability events, submitting career profiles and blogs, and featuring as guest speakers.