An update from the Wood Street Mission Christmas Appeal 2019
08 Jan 2020
Once again the response from our University staff to Wood Street Mission's Christmas 2019 Appeal has been amazing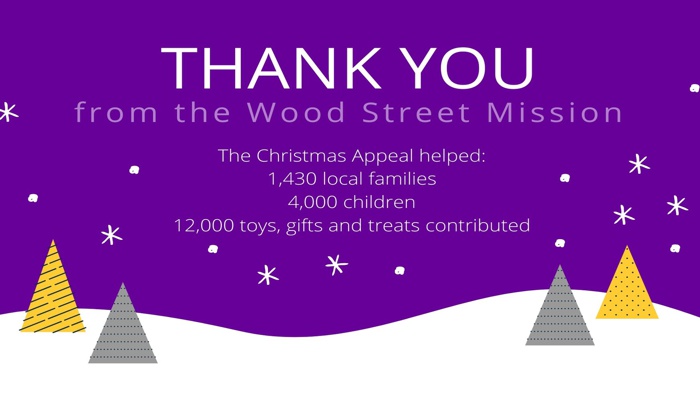 We have been informed by Wood Street Mission that this year they have been able to help 1,430 families with 4,000 children.  This means they have donated 12,000 toys and treats in total to children living in the local community to help make Christmas special, from a host of institutions, companies and individuals.
Parents and carers have been able to visit the 'Christmas Shop' at Wood Street to choose toys, gifts and treats for their children as they know them best and that is why the Mission requests that presents aren't wrapped.
On behalf of all the staff at Wood Street Mission and the families they support, a big 'Thank You' to everyone who supported the Christmas appeal. 
Particular thanks to the staff members in Goods Receiving, Sackville Street for collecting and storing the donations, and the Post Room in the John Owens Building for their support.