Try something new: join the Women's Institute
08 Jan 2020
Busy Bees WI is welcoming new members and will meet for the first time this year on Thursday, 9 January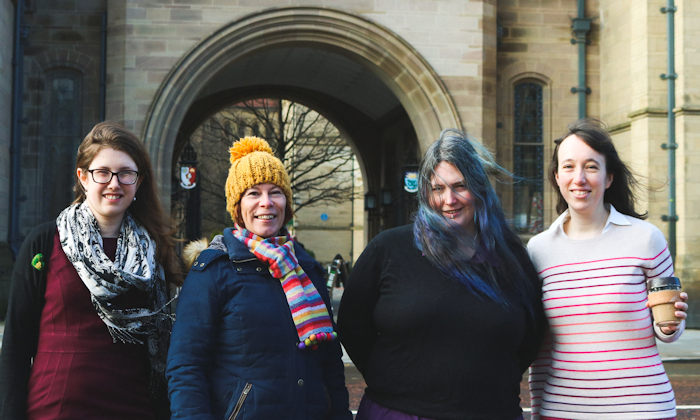 The University of Manchester Busy Bees WI is a small but lively group welcoming anyone at the University or in the community who identifies as female. They are keen for new members to join them in order to keep the club active. 
Busy Bees WI meet on the first Thursday of every month from 1:00pm-2:00pm for a varied programme of talks and craft workshops. They're also planning additional evening meet-ups for drinks, meals and cinema trips. Last year's meetings included everything from a talk on herbal medicine, a self-defence workshop and Christmas card making!
The first meeting of the year takes place on Thursday, 9 January (which for January alone, is the second Thursday of the month). It will be an opportunity for anyone interested to come along and find out more about the group and their plans for the year. The meeting will also include the Busy Bees WI's annual 'Naffle' – if you've received any unwanted Christmas gifts you want to give away, wrap them up and bring them to swap.
Meetings take place in the UMSA Lounge, Ground Floor of the Simon Building Wellbeing Rooms. Members usually bring their lunches along, so feel free to bring yours.