Get your 2020 Diversity Calendar
17 Dec 2019
The Equality, Diversity and Inclusion team are pleased to announce that the 2020 Diversity Calendar is now available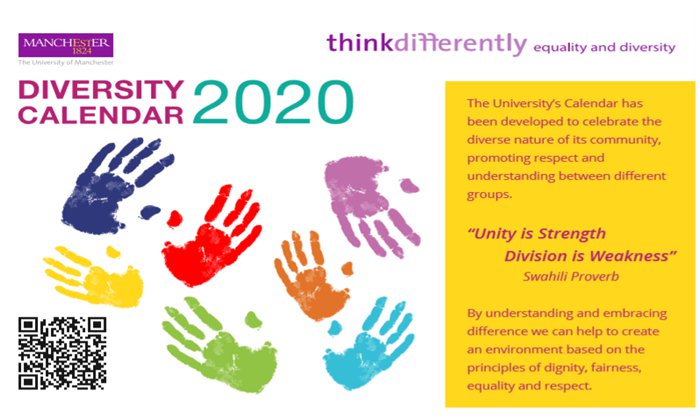 The calendar is an important resource for many staff as it highlights all of the significant dates from a diversity and inclusion perspective throughout the year. 
It's a great tool for raising awareness and planning events – taking into account when large numbers of our population may be absent or unavailable.
We are also delighted to announce that our charity of the year is the Ashgate School Parents Teachers and Friends Association which was nominated by Sam Clarke.
We have incorporated feedback received from previous calendars to make this the most comprehensive yet, but if you would like to see any theme represented in future, contact us:
We hope you enjoy the calendar – if you would like a desk version, please contact us: