Travelling overseas? You might not require a blank electronic device
08 Jan 2020
There are very few circumstances in which you'll require a blank electronic device to meet export control requirements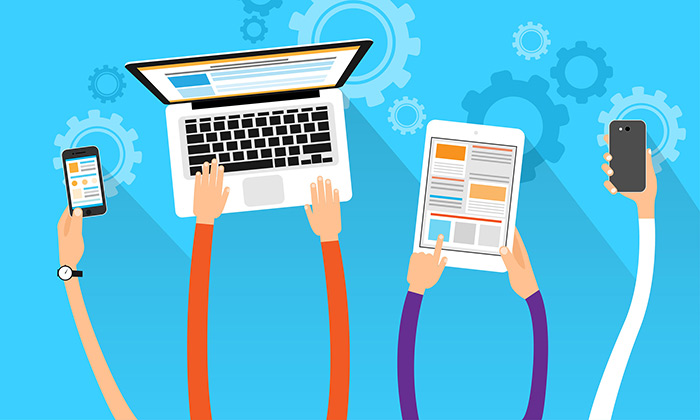 In the University's ongoing commitment to ensure export controls compliance across the University, we are currently working to complete a full review of our guidance. We understand that many of our colleagues are currently finding their obligations surrounding export controls confusing, including the requirement for a blank electronic device – such as a laptop, MacBook, tablet or storage USB – to replace your existing device when travelling overseas on University business. 
There are only a limited number of circumstances in which you'll require a blank device.  Before you request one, please check the scenarios below to see if your circumstances match the requirements.
Scenarios that do not require a blank electronic device
I'm not working with controlled items and I'm not travelling to a destination that is subject to restrictions, sanctions or embargoes
There are no export control concerns or restrictions in you taking your existing electronic devices on a trip. However, please check the University's general travel advice and requirements before you travel.
I'm working with controlled items which I have an existing export control licence for
You can take any electronic device, access emails through Outlook, download attachments and undertake all controlled work included in the export control licence application.
I'm working with controlled items and travelling to the EU. I do not have a licence as it is not required when exporting this particular item
A controlled item which doesn't require a licence and is exported to the EU is classed as an Intra-community item
Certain controlled items still need licences even when exporting to the EU; you can determine whether your item requires one by checking the Government's OGEL checker tool 
If your item does not require a licence, you can take your electronic devices containing the controlled data to the EU destination. You can access email through Outlook, download attachments and undertake all controlled work
Before you travel, please email the Export Control Compliance Project Team (ECCPT) with a list of the items you intend to take with you
I'm not working with controlled items but am travelling to a destination where there are restrictions, sanctions or embargoes
You will not require a blank electronic device unless ECCPT has raised concerns with you about the institution you are visiting
The concerns may be regarding travel to a restricted, sanctioned or embargoed country under 'End-Use Controls'
These refer to concerns the Government has about particular parties and how they may use information shared with them. The Government restricts the sharing of information with these parties regardless of whether the information is published, unpublished, controlled or non-controlled
Scenarios that do require a blank electronic device
I'm working with controlled items and do not have an export control licence
The University advises that you do not take controlled goods or controlled data out of the UK. With regards to data we advise that you:
Do not take electronic devices containing controlled data with you 
Request a blank electronic device from IT Services or take your current device with you, but remove the controlled information. Please note that when requesting a blank device, you will need to have ready the export control code that identifies which controlled item your research data is related to
Use Webmail instead of Outlook to access your emails. If you have an attachment that you suspect contains controlled data, please do not open it abroad
Do not use the University shared drives or other University servers to access your controlled information from abroad
Laptop loans for this purpose are now available from IT and can be requested using the self-service portal.
If you are not sure whether the items you're working with are controlled or not, please refer to the University guidance or email the ECCPT.