Microsoft Office 365 talk
04 Dec 2019
Thursday 12 December, 2-4pm, Lecture Theatre B, Roscoe Building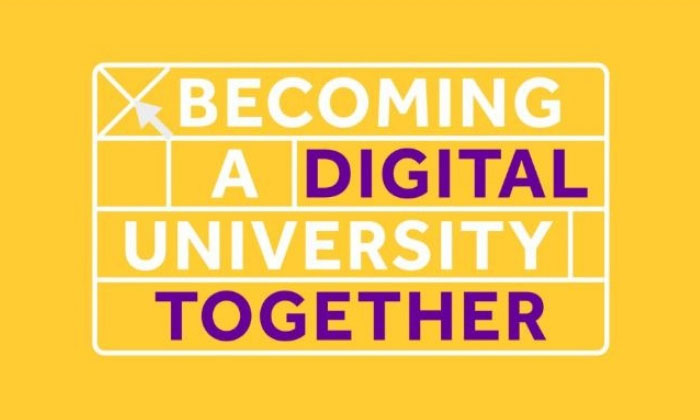 Microsoft Office 365 – what is it?
As part of Modernising IT we are transforming our End-User experience. To allow this to happen, the University is moving all staff and postgraduate research students to Microsoft Office 365 during 2019 and 2020. This means that our students and staff will be able to connect to their resources anytime, anywhere and from any device. Staff and students will be able to collaborate seamlessly inside and outside the University, enhancing everyone's productivity.
Join us on Thursday 12 December
IT Services has arranged for Alan Crawford, a digital expert from Microsoft, to come and talk to University staff specifically about Office 365 and Teams. He will take us through what our first steps into Office 365 will enable, demonstrating where this could take us in the future, as we fulfil our aim to become a fully digital University.
If you would like to see how digital technology will enhance working life here at the University, come down to Lecture Theatre B in the Roscoe Building for a 2pm start on Thursday 12 December.
Alan aims to cover:
Becoming digital with Microsoft Office 365
Getting to know Microsoft Teams
Working with others in Microsoft Teams
The event will be hosted by Malcolm Whitehouse, the University's Chief Information Officer, and other colleagues from IT Services. The presentation will not last the full two hours, leaving time for one-to-one discussions at the end.
Please book a place if you would like to attend: 
Update: Did you miss the event? Watch the video podcast: