Democracy, Public (Infrastructure) Goods and Value Creation: Quo Vadis?
19 Nov 2019
In partnership with AMBS' Infrastructure Development Research Group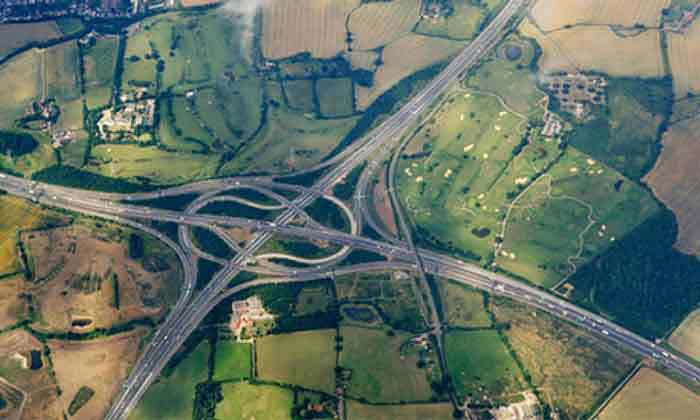 With a focus on the provision of public infrastructure goods, a panel of distinguished academics and leading professionals from the UK and Brazil will discuss how liberal democracies can fill major infrastructure gaps that are in the way of tackling the grand societal challenges of our times – such as population growth, inequality, and climate change.
The discussion will focus on ways to reconcile collaborative governance, fiscal pressures and austerity, project management norms, and the costs of building consensus as pressure grows for public organisations to show integrity, fairness, responsiveness, honesty, and accountability to citizens.
From this debate, we expect to advance your understanding of how public infrastructure, as a means to an ends, can create broad value for beneficiaries who may not want to pay for the costs of infrastructure provision. More generally, we aim to debate how public organisations can create public goods that create broad social value, that goes beyond the value that it can capture through public-public and public-private partnerships.
The event will begin with a networking reception at 4.30pm, followed by the panel discussion from 5pm.
Panellists:
• Augusto Pozzo, Lawyer and founding partner of the Dal Pozzo Law Firm; Founder, and current President of the Brazilian Institute of Legal Studies in Infrastructure (IBEJI)
• Henrique Constantino, Founder and CEO of one of the largest business groups in Brazil with more than 30 units dedicated to the mobility sector including GOL Transportes Aéreos S.A.,
• Simon Kirby, Associate Senior Advisor, The Nichols Group (former CEO HS2 Ltd Group)
• Ian Reeves, Alliance Manchester Business School Visiting Professor, CBE; Chairman of the Estates and Infrastructure Exchange
• D'Maris Coffman, Professor in Economics and Finance of the Built Environment, Head of Department, The Bartlett School of Construction & Project Management, University College of London
• Anne Stafford, Professor of Accounting and Finance, AMBS
• Nuno Gil, Professor of New Infrastructure Development, AMBS (moderator)