The Natural Cultural Health Service at the Whitworth
19 Nov 2019
The Natural and Cultural Health Service is a new programme of outdoor activities at the Whitworth that promote good physical and mental wellbeing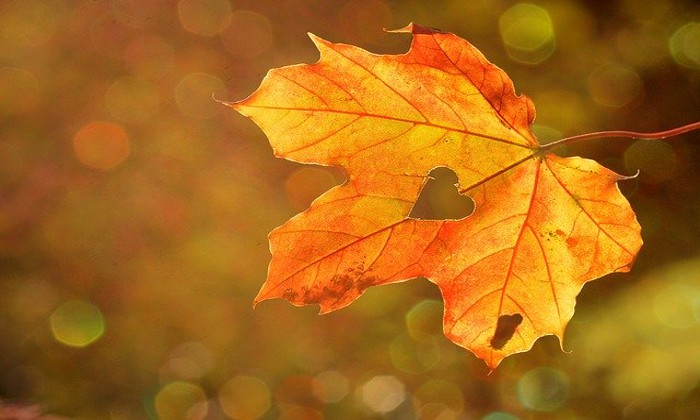 From meditating in nature, Tai-Chi for wellbeing to gardening for good health (GROW), at the Whitworth we have something for everyone, every week.
Autumn Events
Sessions are delivered every Tuesday,10.30am-12.30pm, free, booking required
GROW is a project that promotes the benefits of engaging in horticultural activities to improve mental wellbeing of an individual.
Working within our beautifully designed Art Garden by landscape garden designer Sarah Price and within Whitworth Park, participants have the opportunity to learn a variety of horticultural techniques and engage with our collections.
The aim of this project is to help individuals to acquire new skills, rebuild confidence and to provide opportunities to engage with others socially in a safe and culturally inspiring environment.
To join GROW or to make a referral please contact our Cultural Park Keeper, Francine Hayfron, on 07795 128868
Tuesdays, 12-1pm, Saturdays, 12-1pm, free
Escape the everyday and explore the art outdoors. Walking for Wellbeing is an excellent way to get active, explore what's on your doorstep and make new friends.
We meet at the Parkside entrance of the gallery.
Bringing your own water bottle is advised, especially during warm weather.
Wednesdays, 8.30-9.30am, £6, no need to book
A traditional Chinese internal art for mind and body. Located in the peaceful setting of our Art Garden, Jian Taiji offer 2 qualified instructors at each class, both with knowledge and experience in Chen Tai Chi gained since 1996.
Comfortable, flat footwear is advised.
Please note: Participants must enter the gallery via our Parkside entrance. Sessions will take place indoors during bad weather.
Thursdays, 8.30-9.30am, £5
No emails, texts, updates or alerts – yoga that takes full advantage of the Whitworth's peaceful setting.
No need to book. When the weather is fine, this session will take place in The Art Garden.
"Nature is implicit in Yoga. Asanas are named after animals, creatures, the natural world. In yogic physiology we are made from and influenced by the elements. And it is our disconnection from our 'home' that can cause us to feel alone, unbalanced, and excessive. The realisation that we are part of nature, and not apart from it is embedded within my own yoga practice and teaching. Come and join me to celebrate and honour this fulfilling relationship."  Karon Mee (Yoga instructor)
Please note: participants must enter the gallery via our Parkside entrance and bring their own yoga mat.
Thursday, 12 December, 5.30-6.30pm, free, booking required
Meditating in Nature is an opportunity for you to switch-off after work and experience a deep sense of calm whilst enjoying the beauty of the grounds at The Whitworth. When we are mindful in nature we are able to be in the present moment much quicker than if we were indoors, this is because nature offers us an abundance of beauty and our natural curiosity is heightened by the sights, sounds and smells. At the end of the session you will experience feeling lighter, less stressed and having a sense that you have connected to something bigger than yourself. The session is being led by Claire Morris a qualified mindfulness teacher with a personal mindfulness practice developed over 10 years.   
We meet at the Parkside entrance of the gallery.
Saturday, 14 December 2019, 1.30-4pm, free, booking required
Join us for a fun and expressive art and mindfulness session for children, set within the beautiful grounds of the Whitworth. Aimed at ages 8-12, children will explore calming mindfulness techniques all while connecting with nature and creating their own meaningful artwork. Sessions are created and delivered by Jess Wilkinson, from The Sea Within. Jess has a broad range of experience working with children and young people, in both a creative and academic setting.
Please bring weather appropriate clothing and something to drink. All art materials are provided.
Fridays, 10am-12pm, Sundays, 10am-12pm, free, find out more
Take time out and enjoy the restorative benefits of being peaceful in a green space. All we ask is: no phones, no talking and no cameras.
Located in the Alex Bernstein Garden.
Nature and Culture with Recovery Pathways
Friday, 22 November – Friday, 13 December, 10am-12pm, free
Four week Arts for Good Health course
Drawing, painting, photography, textiles, collage
Enhance your wellbeing through creativity. Connect with others and inspire your creativity. Practice noticing the detail around you to boost wellbeing. Sample a variety of artistic techniques.
All materials provided and no experience necessary.
Please email referrals.recoverypathways@gmmh.nhs.uk to be referred, or phone 07436 560 917 for more information.
Fruit tree pruning with City of Trees
Thursday, 28 November, 12-2pm, free, booking required
Come and learn how to prune fruit trees with City of Trees!
Fruit trees require pruning every year to ensure a good harvest the following year. Learn how to improve the health and productivity of fruit trees in this practical event, with City of Trees, helping to manage and maintain the orchard at Whitworth Park.  All tools and equipment provided. Please bring suitable footwear.
Fairy Gardens and Doors of Trees
Saturday, 30 November, 12-2pm, free, booking required
Come join the magic at Whitworth Park! Trees are full of mythology and magical creatures. Come and explore the magic of Whitworth Park and help the fairies and the elves feel safe in their woodland by magic tiny gardens and doors for them to use. All equipment will be provided by City of Trees.