Ten Eyed Man to play Academy
19 Nov 2019
Rock band with University roots to tear up their home stage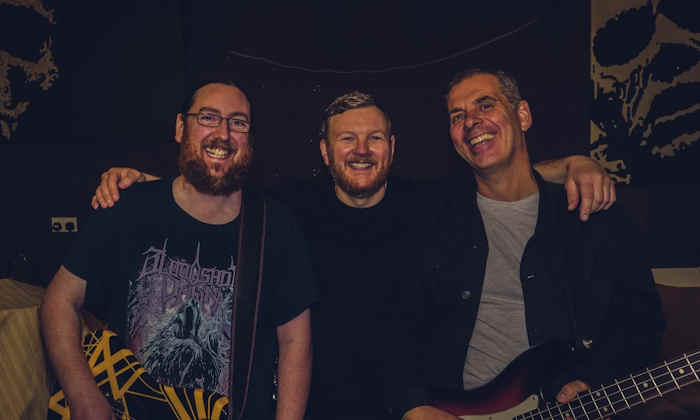 Ten Eyed Man are a three-piece rock band connected through the University with ten years gigging and recording experience.
With a passion for live performance and true to the roots of 70's and 80's rock, Ten Eyed Man have an extensive back catalogue of original material and great covers including a few surprises up their sleeves to keep audiences on their toes!
All former and current band members have a mutual connection spending many collective years of their day jobs at the University of Manchester or Students' Union. With this comes a close affinity to the legendary Academy music venues on Oxford Road, proudly independent with stages graced by most of the music icons from the past 40 years.
So, when Dusty Pop Entertainment UK asked the band to headline Academy 3 on Saturday, 11 January 2020, it confirmed how far the band has come since the very first performance – a lunchtime charity gig for Red Nose Day in the Rutherford Building in March 2009.
Content that the big recording contract, world tour and Glastonbury headline is probably a little behind them now, Ten Eyed Man are still over the moon to be playing the Academy and would be delighted if you could join the three Pauls for this gig.
Tickets are available at:
And you can follow them on Facebook for news on new music and future gigs: