Manchester Museum to host Aboriginal people marking return of sacred objects
18 Nov 2019
Public talk about the project at Manchester Museum on Wednesday, 20 November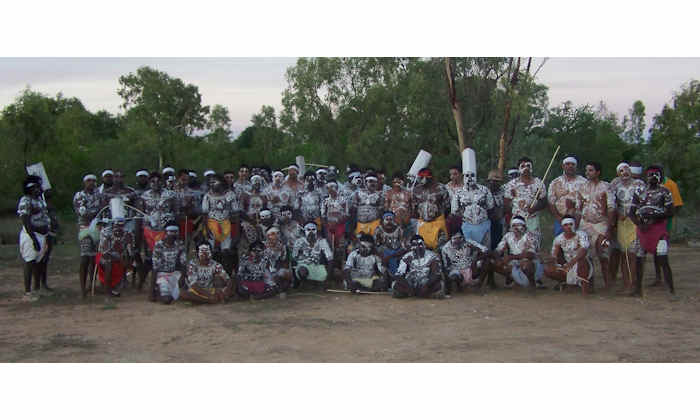 Members of the aboriginal community are to pay an emotional visit to Manchester Museum to mark the return of sacred objects to their community in Queensland, Australia.
The Museum is the first in the country to hand back sacred objects to aboriginal communities in Australia in the first of a series of events this week.
Gangalidda Garawa traditional owners, Donald Bob and Mangubadijarri Yanner with the Australian Institute of Aboriginal and Torres Strait Islander Studies (AIATSIS) will be at the Manchester ceremony.
It follows the Museum's October announcement on the unconditional repatriation of 43 sacred and ceremonial objects to the Gangalidda Garawa, Aranda of Central Australia, Nyamal of the Pilbara region and the Yawuru of the Western Kimberley.
Manchester Museum has held much of the material since the 1920s, but has been active in returning ancestral remains to their communities of origin since 2003.
However this marks the museum's first return of secret sacred and/or ceremonial material to Australia.
Donald Bob, Mangubadijarri Yanner, AIATSIS and museum staff will also attend the official handover ceremony at Australia House in London where he will sign a memorandum of understanding between The University of Manchester and AIATSIS.
Director of Manchester Museum, Esme Ward said: "By taking this action Manchester Museum will become more inclusive, caring and relevant to the communities it serves both locally and globally. Our work with AIATSIS to promote understanding between cultures, learn together and build new relationships for the future has never been more important or timely."
There will be a public talk about the AIATSIS Return of Cultural Heritage project with Q&As at Manchester Museum on Wednesday, 20 November at 6.30pm.
For more information, visit: