Upcoming events at Blackwell's
12 Nov 2019
The nights may be drawing in, but there's a host of author and speaker events coming up at Blackwell's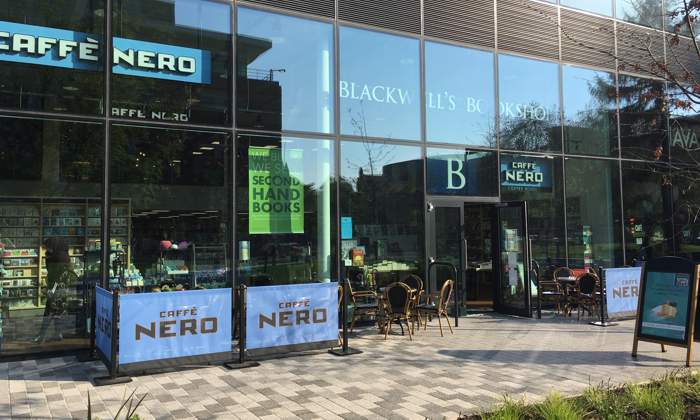 Thursday, 14 November
We'll Never Have Paris - an evening exploring the allure of bohemian and literary Paris with readings from Nicholas Blincoe, Gavin James Bower, Thom Cuell, Lauren Elkin, Alex Pheby, CD Rose, Nicholas Royle and Christiana Spens.
Tuesday, 19 November
Julian Hoffman - Irreplaceable - for readers of George Monbiot, Mark Cocker and Robert Macfarlane, Irreplaceable is an urgent and lyrical account of endangered places around the globe and the people fighting to save them. The evening will be hosted by David Cooper (Senior Lecturer in English at Manchester Metropolitan University).
Wednesday, 20 November
Anna Hope (Expectation) and Lara Williams (Supper Club) with Naomi Booth - an evening with two authors who have released what we think are two of the best books published this year. Anna Hope and Lara Williams will be here on Wednesday 20th November talking to Naomi Booth (Sealed) about their recent novels Expectation and Supper Club, both of which take a contemporary look at feminism and female friendships.
Monday, 25 November
An Introduction to Cloud Spotting with Gavin Pretor-Pinney - an evening with Gavin Pretor-Pinney, founder of the Cloud Appreciation Society, on 25th November when he'll be giving us an 'Introduction to Cloudspotting' talk in support of his new book A Cloud a Day. The talk will include lots of cloud trivia and cover the various cloud formations and all their beauties and significances, both meteorological and cultural.
Tuesday, 26 November
Jonathan Swinton - Alan Turing's Manchester - join us for an evening with Jonathan Swinton as he talks about his new book Alan Turing's Manchester - a look into the life of the famous codebreaker and computer expert and his time spent at The University of Manchester between 1948 and his death in 1954.
More information