Vital Topics lecture on one of UK's biggest industries
11 Nov 2019
Hear from Sacha Lord, Andy Burnham's Night Czar for Manchester in conversation with Amy Lamé, Night Czar for London.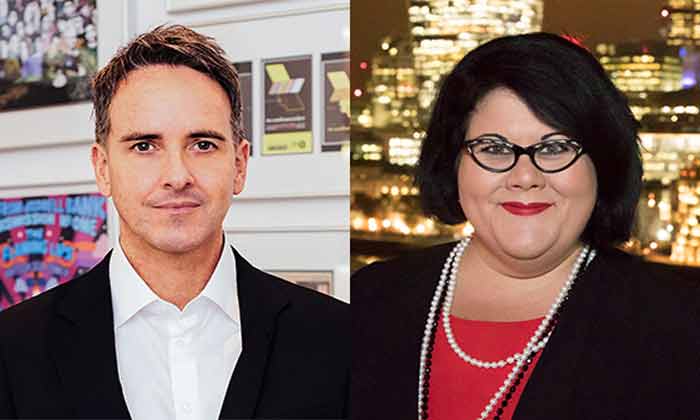 Amy has a long and successful track record as a leader and collaborator in the cultural and creative industries. She is co-founder of the Olivier Award winning arts company and club night Duckie, and co-founded RVT Future, a voluntary LGBT+ community group campaigning to preserve the iconic Royal Vauxhall Tavern. She served as Mayoress of Camden in 2010-2011, and spent her year highlighting the history and culture of live music and nightlife in the borough.
Amy is a familiar presence on TV, in print and on radio. She broadcasted for a decade on BBC Radio London, and now hosts Sunday afternoons on BBC6 Music. Her debut book, From Prejudice to Pride: A History of the LGBT+ Movement – the first LGBT+ history book for children – was published by Hachette in June 2017.
In 2018, Amy was awarded an Honorary Doctorate from University of East London (UEL) and appointed Honorary Professor at University College London (UCL). Originally from New Jersey, Amy has been a proud Londoner for over 25 years. She has served as London's first Night Czar since 2016.
Sacha Lord is Night Time Economy Advisor for Greater Manchester, Co-Founder of Parklife festival and Co-Founder The Warehouse Project.
Growing up in Altrincham, Greater Manchester​, Sacha left Manchester Grammar School with two Us and an E at A-level. He then began – and then swiftly departed – jobs working on market stalls in Manchester and Liverpool.
Capitalising on his local knowledge and passion for music, in 1994 he approached legendary music venue The Hacienda with the idea of a mid week rave night, and laid the foundations for a passion which has since proliferated through his home city and overseas.  
In 2018, as a result of his 25 years in the business, Mayor of Greater Manchester, Andy Burnham, appointed Sacha as Greater Manchester's first ever Night Time Economy Advisor, to advise his team and the Greater Manchester Combined Authority (GMCA) on all issues relating to the night-time economy, providing a voice for workers, operators and the industry as a whole.
As the fifth biggest industry in the UK, the night time economy covers all activity between 6pm and 6am including hospitality, leisure, healthcare, transport and emergency services. It employs just under 10 percent of the total UK workforce.  
In his role, Sacha has announced a raft of recommendations to improve safety, transport and cultural diversity in the region, including the introduction of later opening hours for greater accessibility and the development of night-time transport links to better serve under-represented communities on the outskirts of the region. 
The event will be facilitated by Andrew Spinoza, SKV Communications and member of the UoM Board of Governors.
Register here: https://www.alliancembs.manchester.ac.uk/events/vital-topics-night-time-economy-register/