Be part of Community Festival 2020
11 Nov 2019
Get involved in the next University-wide Community Festival, Saturday 27 June 2020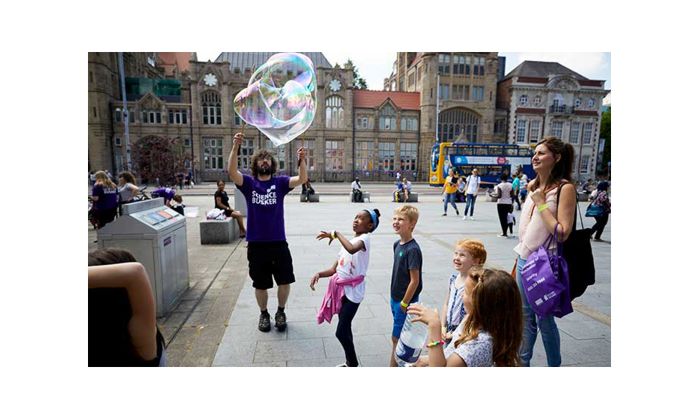 As part of our commitment to enhancing our relationships with members of our local community, we will be holding our annual University-wide Community Festival on Saturday, 27 June 2020 from 11.00am-4.00pm. 
Last year over 3,000 people, many from our local neighbourhoods, were welcomed to our campus to discover more about what we do. Next year's festival will be centred round Manchester Museum, University Place and Brunswick Park. Building on the success of the last two years, we will again be inviting our local friends and neighbours to enjoy family-friendly interactive activities, discover the wide variety of things we do and the opportunities available to them. 
If you are interested in taking part, please complete an expression of interest form by 23 January 2020 and return it to engagement@manchester.ac.uk
We look forward to seeing you at the festival next June.