Forming global links to remember the fallen of Manchester
06 Nov 2019
A Service of Remembrance is being held at 7.30pm tonight (Wednesday, 6 November), in the chapel at St Anselm's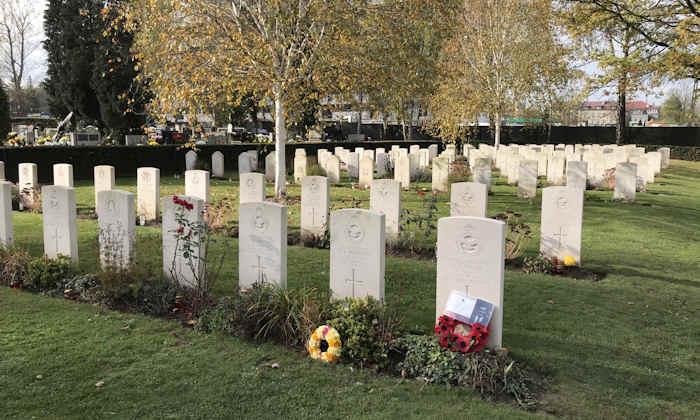 The chaplain of a University hall of residence is helping a project to commemorate 24 students killed in the World Wars.
Fr Hugh Bearn, chaplain of St Anselm Hall, has championed the interdisciplinary research project which explores the identity of 24 former residents of the Hall who were killed in WWI and WWII.
As part of the project, Fr Bearn and his colleagues in the Alumni Association are arranging for the laying of wreaths at the graves and memorials of all 24 men.
A Service of Remembrance is being held at 7.30pm tonight (Wednesday, 6 November), in the chapel at St Anselm's.
The service will be attended by relatives of the students, the Lord Lieutenant of Manchester (The Queen's representative in Greater Manchester), the Lord Mayor of Manchester, and the University Registrar, Secretary and Chief Operating Officer Patrick Hackett among others. Members of the Royal Artillery Band will play, and a Roll Call of the Fallen will be read, with the chapel bell tolling the names.
Fr Bearn said; "As well as honouring our war dead, the project has revealed the strengths that lie behind small, cohesive communities such as St Anselm Hall in which so many positive aspects of student life can be observed. 
"St Anselm's continued and unique existence today, in the ongoing life of our University, has enabled the research team to reach back to the past and produce a fitting tribute that others in futures years may take encouragement from, and be inspired by their collective story."
The researchers have turned the experience into a book, called "Floreat: The Fallen", copies of which are available.