University staff thanked for their service
31 Oct 2019
Registrar thanks staff for their loyalty at an informal event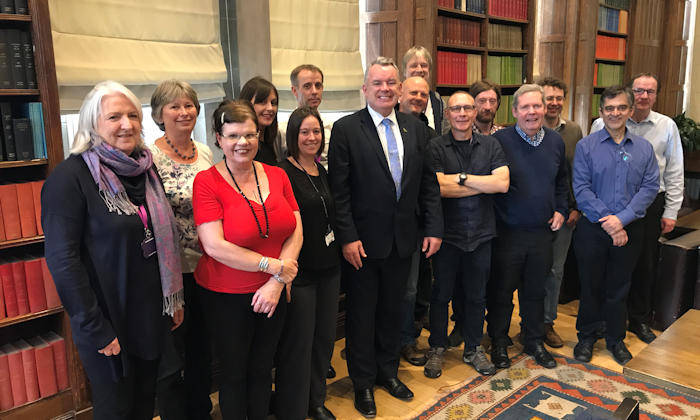 Patrick Hackett, Registrar, Secretary and Chief Operating Officer, has thanked 14 members of staff for their long service at an informal event held at the Christie Bistro.
The event, which is held twice year, is an opportunity for Patrick to personally thank staff for their loyalty and commitment to our University.
All staff who have reached 25 or 40 years continuous service with the University receive a long service award to mark their individual contribution. Staff can choose from vouchers worth £400 or an additional five days annual leave (pro-rata for staff). 
Eligible staff are contacted a couple of months before their anniversary by HR Services. If you reach your anniversary and have not been contacted, please inform HR Services as soon as possible so they can ensure your award is processed.
Patrick said: "We value the work all our staff do, especially those who have shown us such loyalty for so many years. I thoroughly enjoyed speaking with colleagues and hearing stories about their time with us."
More information