Hallé Brass Free Lunchtime Concert
24 Oct 2019
1.10pm, Thursday 7 November at the Martin Harris Centre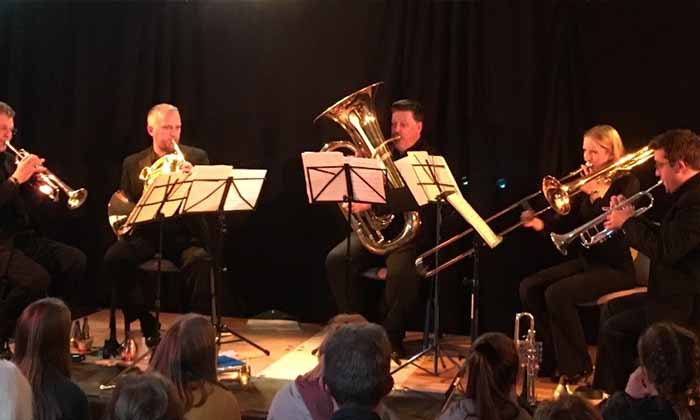 Hallé Brass, one of the foremost brass ensembles in the UK formed primarily from principal members of the internationally renowned Hallé Orchestra, present an eclectic programme of brass quintet favourites alongside some lesser known gems.
The Thursday lunchtime concerts are part of the Walter Carroll Lunchtime Concert Series, which is supported by the Ida Carroll Trust.
There's no need to book – this concert is free and you can just turn up on the day.
Price: FREE