Staff wellbeing and benefits update
24 Oct 2019
Men's Health Month is on its way, save on vegan food, flowers and travel, fantastic news about the Payroll Giving Scheme and In Stitches are holding a fundraising sale!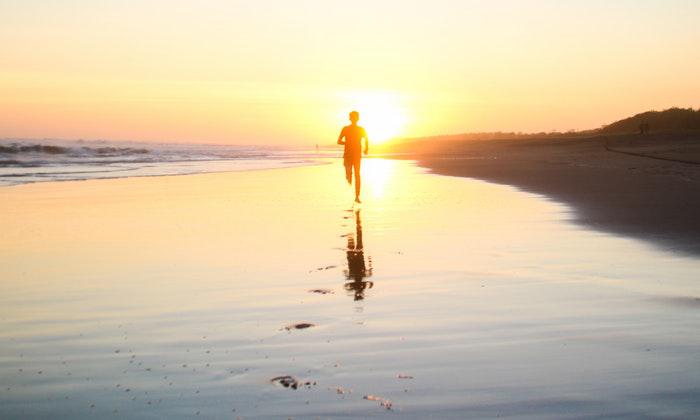 October has been an exciting month for women's health with the Prevent Breast Cancer Boobee bus being on campus on the 9th October and on the 23rd  we had representatives from the Greater Manchester Breast Cancer Screening service giving valuable advice to women in a drop in. Tomorrow night (25/10) there is a fundraising comedy show for Prevent Breast Cancer at Manchester Museum which has sold out!
Visit the staff wellbeing calendar for all the latest and ongoing sport, health and wellbeing events. Upcoming there is:
26th Oct – Dragon Boat Paddling
31st Oct – UMRUN – Run commute and free breakfast
Moving into November sees the start of Men's Health Month. According to Movember. "Across the world, men die an average six years younger than women, and for reasons that are largely preventable." The University's Staff Wellbeing Team are sharing fantastic options:
Grow a Mo for Movember
Men's Health Checks (bookable)        
Love your Balls - Testicular cancer talk (bookable)
Prostate Cancer UK - Drop-in for advice
On campus sport facilities
Be Active health and wellbeing programme
Lunchtime Wholeness Programme at St Peter's
Run commute and free breakfast
Sign up for the Big White Wall
All details and booking links can be found on the Men's Health Month page, inlcuding resources
Payroll Giving
The University's Payroll Giving Scheme has been shortlisted in the The National Payroll Giving Excellence Awards 2019 for Best Sustained Scheme. The ceremony will take place in London on the 18th November. This is another fantastic achievement for the scheme – due to the ongoing kindness and generosity of so many staff!
Food and drink
Veganist Pro was founded by two professional chefs with over 30 years of experience between them including Michelin starred restaurants, private dining events and catering companies. Noticing the lack of freshly made vegan options around and the difficulties of being the only vegans in their homes they decided to deliver freshly made food in bio degradable packaging to work places and homes. University staff can access 20% discount via UniDiscounts. You can also receive savings in popular Manchester restaurants including Don Giovanni and Cibo, Adam Reid and The French. Visit the food and drink UniDiscounts.
Home
To celebrate the launch of New Maker Yards, Get Living are offering 1-month rent-free when you move in before 30 November 2019. No catches and no strings attached.
Travel
Hoseasons are offering deals on their winter breaks and half term (2020) family breaks from £195. Full details of all offers are on the travel UniDiscounts.
Occasions
If you are planning on sending flowers to a loved one or special friend Venus Flowers in Manchester offers 10% discount and has next day flower delivery throughout Manchester available – including on campus.
UniDiscounts offers you great ways to save on-campus, food, travel, home services, hair and beauty and special occasions. You also have free access to leading high street offers via Wider Wallet.
Manchester In Stitches Winter Sale
In Stitches is The University of Manchester knitting, stitching, crocheting and general crafting group. They are holding a winter sale to raise funds for Wood Street Mission and the Manchester Central Foodbank. Their members have been busy crafting gifts, scarves, hats, gloves and bags and many more creftastic items! Help their fundraising on Wednesday 30th October, 12pm - 2pm, University Place Foyer.
Prize winner
The winner of the recent FriendinaBox prize draw was Emma Dixon from the Division of Development and Alumni Relations. Congratulations! Look out next week for the November prize draw! 
Wellbeing and benefits
Keep up to date with all your wellbeing, benefits and payroll giving via www.manchester.ac.uk/reward