Stellify essential to our widening participation strategy
28 Oct 2019
Tell your students about our programme of activities to develop their skills and boost their confidence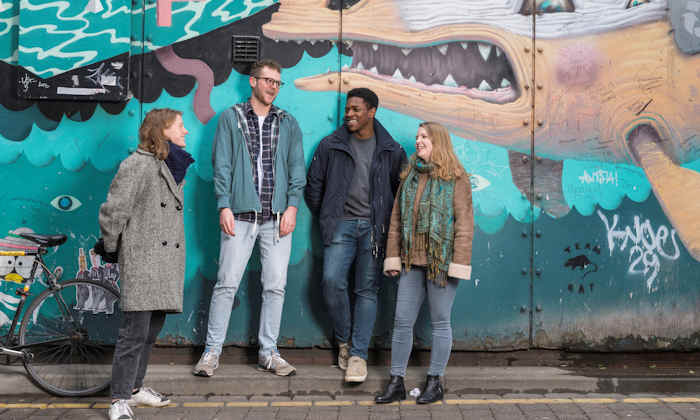 Stellify plays an essential role in our University's "ambitious and credible" widening participation work to increase both the numbers of young people entering higher education and the proportion from under-represented groups.
Having an approved Access and Participation Plan (APP) – which sets out our widening participation strategy – is a condition of registration with the Office for Students (OfS), the independent regulator of higher education in England. Any higher education institution wishing to charge the maximum tuition fees for home undergraduate students must have an approved APP.
The OfS has approved our five-year APP, describing it as "ambitious and credible".
Head of Widening Participation and Outreach, Stephanie Lee, said encouraging our students to take part in Stellify would help them achieve their full potential and strengthen our University's vital widening participation strategy.
Our University has set itself a number of ambitious targets, not only to increase the proportion of widening participation students entering the University but also to reduce the gaps in degree attainment between different groups of students.
This includes eliminating the gap that exists between white and black and minority ethnic (BAME) students, where white students are more likely to achieve a 2:1 or 1st, a trend which is seen across the sector.
Stellify – our programme of activities that helps students develop their skills and experiences to make a positive contribution to society, while also gaining the skills sought by employers – is essential to that.
Stephanie explained: "Our work to support the outcomes for current students includes existing, successful initiatives such as peer support, My Learning Essentials and the opportunities provided through Stellify.
"Stellify is more than a record of achievements. Its activities give our students a unique and personalised set of experiences and, we hope, help them forge strong, lifelong friendships and find new passions, as well as developing skills that boost their employability.
"This increases their confidence and skills, which is then reflected in their degree attainment.
"It also attracts potential students as they can see that by coming to Manchester, they are given opportunities beyond their degree and the chance to become creative, independent, ethically-minded global citizens with the ability and desire to make a difference to our world.
"So I would ask our teaching colleagues to tell their students about Stellify – the opportunity it gives them, whoever they are and wherever they're from, is too good to miss."
More information
For more information, visit: