The University of Manchester Symphony Orchestra
15 Oct 2019
7pm, Saturday 19 October 2019 at the Martin Harris Centre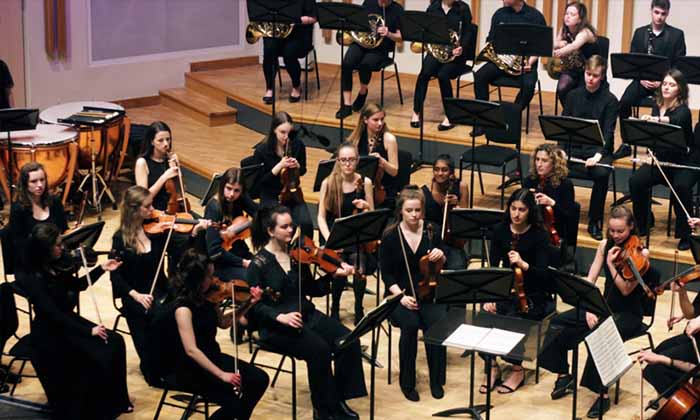 An exciting concert from the Symphony Orchestra, including a new work by PhD student Simon Hellewell. The concert features the rarely performed Piano Concerto No. 5 by Prokofiev, performed by undergraduate student Max Bilbe, and the spectacular Symphonic Dances by Rachmaninoff.
Pre-concert talk
Join Professor David Fanning, leading scholar on Russian music in the twentieth-century, in a pre-concert talk examining Rachmaninoff and Prokofiev's role in establishing a distinctively 'Russian' voice across the century.
To book please visit https://tinyurl.com/yyorkjwu or telephone the Martin Harris Centre box office on 0161 275 8951.
Price: £10.50/ £6.50/ £3