Quatuor Danel Evening Concert
15 Oct 2019
7.30pm, Friday 18 October at the Martin Harris Centre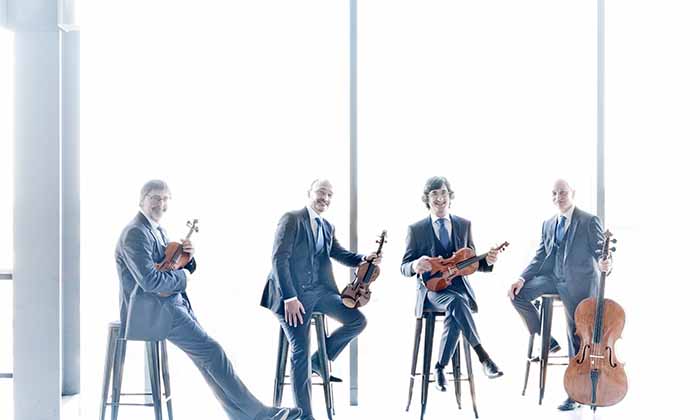 Come along to the first Quatuor Danel evening concert of the year on Friday 18 October.
Shostakovich Quartet No. 1, in C, Op. 49
Beethoven Quartet in F, Op. 135
Jumpei Koyama 'Who found it?' (UK premiere)
Weinberg Quartet No.2 in A, Op. 3
Beethoven's profound farewell to the string quartet is surrounded by two of the sunniest Soviet quartets: the first of Shostakovich's cycle of 15, composed in 1938, and the second of the cycle of 17, composed two years later by his soon-to-be friend and colleague, Weinberg, plus a seven-movement quartet by Japanese composer Jumpei Koyama.
To book please visit https://tinyurl.com/yyemwbjm or telephone the Martin Harris Centre box office on 0161 275 8951.
Price: £15/£10/£3