Stellify helps us win University of the Year for Graduate Employment
10 Oct 2019
Times and Sunday Times Good University Guide: "Manchester students do not emerge blinking into the light from their ivory tower, but hit the ground running…"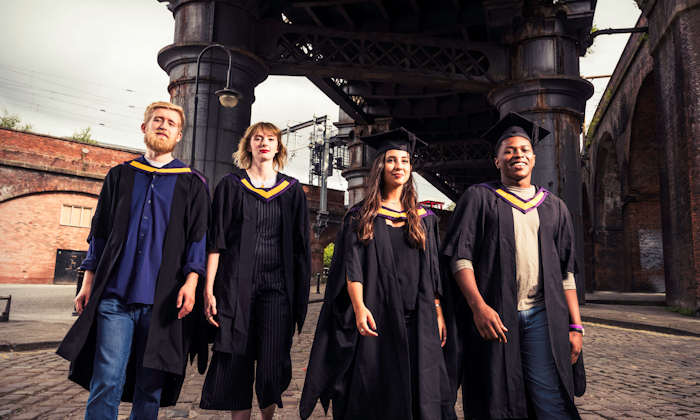 Our University has been named the University of the Year for Graduate Employment by The Times and Sunday Times Good University Guide.

And particular praise was directed at our Stellify programme, which embeds "ethical grand challenges into degree programmes", and "helps ensure that Manchester students do not emerge blinking into the light from their ivory tower, but hit the ground running with employers regionally, nationally and internationally."

The guide ranks every UK university on a several different categories. As well as the employment award, the University has seen its overall ranking increase from 19th to 18th place.

Alastair McCall, editor of The Times and The Sunday Times Good University Guide, said of Manchester graduates: "They topped this year's Graduate Market 2019 report by High Fliers Research, which showed that among the top 100 graduate employers, it was Manchester students that ticked most boxes.

"[Manchester] students leave with degrees from a world-class institution having benefited from a curriculum that is tailored to both academic excellence and providing students with the skills that make them immediately useful in the workplace."

In response, President and Vice-Chancellor, Professor Dame Nancy Rothwell, added: "I'm delighted with this award and would like to thank all our staff and students for their hard work in helping us achieve it. This is a great recognition of our excellent track record for graduate employability.

"This latest achievement is a testament to the huge effort our staff put into helping our students thrive and succeed once they graduate and enter the world of work. It also, of course, demonstrates the excellent calibre and work ethic of our students."

Director of Teaching, Learning and Student Development, Louise Walmsley, said: "This is clear evidence that Stellify is an essential part of our teaching and learning experience and has a direct impact on outcomes for our students.

"I would encourage colleagues to ensure their students know about Stellify and take up some of the huge range of opportunities on offer."

More information

For more information, visit: