ScienceX 2020 - Call for activities
09 Oct 2019
ScienceX, the Faculty of Science and Engineering's weekend-long festival, will return for it's fifth year at the intu Trafford Centre next April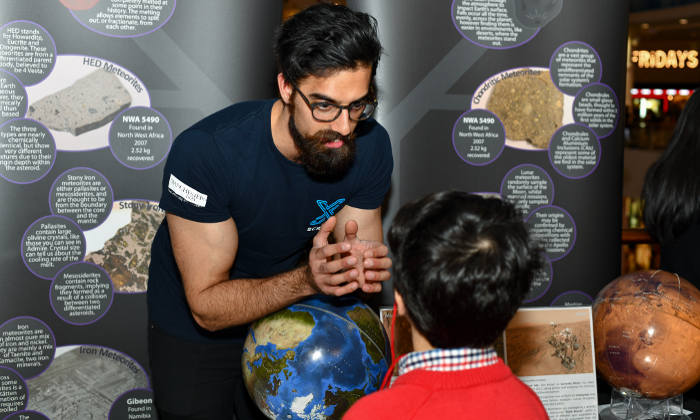 ScienceX, the weekend-long science and engineering festival will be running for its fifth year in April 2020 hosted by intu Trafford Centre.
If you would like to showcase your research and host a family friendly activity we would like to hear from you, particularly if you have a new idea that we've not seen before.
ScienceX takes science and engineering research to the general public at this popular venue, enabling us to reach a totally different audience to more traditional science festivals because of its the unique public setting. Last year we had over 25,000 interactions with people of various ages, ethnicities and levels of HE experience. We want to enthuse people about the exciting research going on at The University of Manchester, and particularly engage those who wouldn't usually seek out or attend a science festival.
The success of this event relies on having a team of enthusiastic staff and students from across the Faculty who can deliver activities which bring our science and engineering research to life. This year, we want to engage more with younger children aged 4-11 and with families and to offer a programme that with bring people to the Trafford Centre for ScienceX. Can you create curiosity in your research and the importance of it to excite and inspire the public, including the budding scientists of tomorrow?
If you would like to run an activity at ScienceX on 18–19 April at intu Trafford Centre, please complete the application form and return it to fsesocialresponsibility@manchester.ac.uk by Friday, 22 November 2019.
Find out more about ScienceX 2019 on the University's Social Responsibility website.