Staff Survey 2019: taking action
04 Oct 2019
Leaders have been sharing ambitious action plans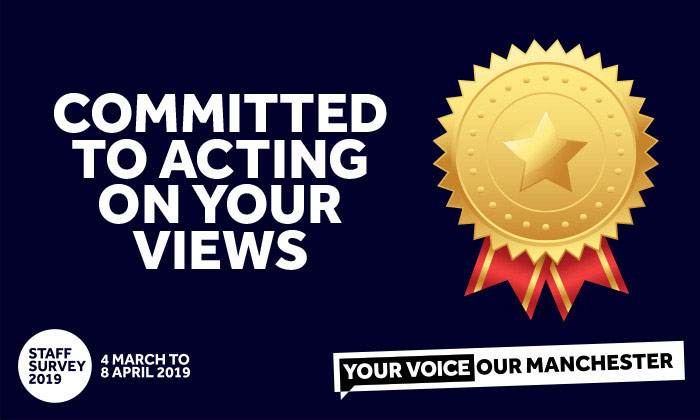 Since the Staff Survey 2019 results were released back in June, members of the Senior Leadership Team and the action plan leads – representing areas across the University – have been working to ensure the issues raised are addressed in ambitious action plans. 
How the action plans have been developed
Staff Survey action plan working groups have been devised - involving colleagues across  various departments - to encourage a variety of solutions to tackle the issues raised 
Each action has a team which is accountable for it 
The action plans from 2017 have been revised to ensure progress from this period continues to be made
Sharing these plans has allowed for cross working across the University, the effective engagement of existing University committees and alignment with other University level projects.
The next action planning meeting takes place in December and further developments will follow in due course.