Show your support for the Wear Red Day campaign
07 Oct 2019
Each October Show Racism the Red Card (SRtRC) holds its annual Wear Red Day, an initiative supported by the University and College Union (UCU)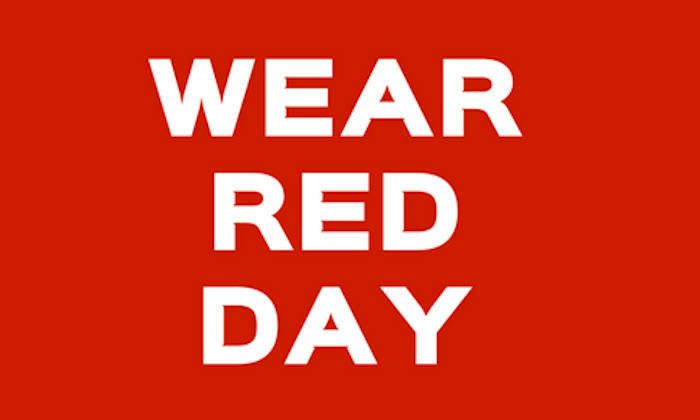 This year the fifth annual Wear Red Day takes place in England and Wales on Friday, 18 October 2019.
Wear Red Day (WRD) is a national day of action which encourages schools, businesses & individuals to wear something red and donate £1 to help facilitate the delivery of anti-racism education for young people & adults throughout England, Scotland & Wales. For just £5, SRtRC can educate one child for a whole day. You can donate via the WRD JustGiving page.
Show your support for WRD by downloading the 'I am supporting Wear Red Day' leaflet and take an individual or group selfie with it and share the picture on social media using the hashtag #WRD19 or join us for a group selfie at 1pm on Friday, 18 October in the front quad of the John Owens Building.