Cézanne at the Whitworth
22 Aug 2019
This exhibition celebrates an extraordinary collection of drawings and prints by Paul Cézanne (1839–1906) that has been gifted and placed on long-term loan to the Whitworth by gallerist, collector, author and publisher Karsten Schubert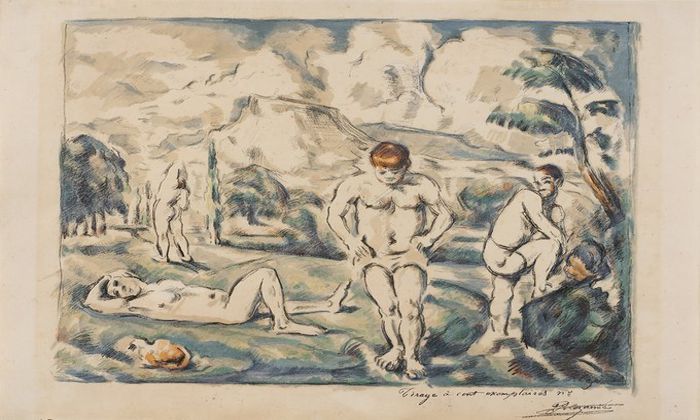 This important act of generosity means that the Whitworth now holds the best collection of Cézanne works on paper in the United Kingdom, including a version of every print produced by the artist.
These works will significantly expand the research potential of the Whitworth's important collection of late nineteenth-century French and Dutch drawings by artists including Van Gogh, Seurat, Gauguin and Pissarro – whose portrait of Cézanne is displayed in this exhibition.
Cézanne at the Whitworth opens on 24 August and will run until 1 March 2020.
Image above: Paul Cézanne, The Bathers (Large Plate) detail, 1896-7
Presented to the Whitworth by Karsten Schubert in 2019