Interested in playing netball?
09 Aug 2019
Every year, the University runs a campus sport netball league open to our staff and students, plus those from RNCM, NHS and MMU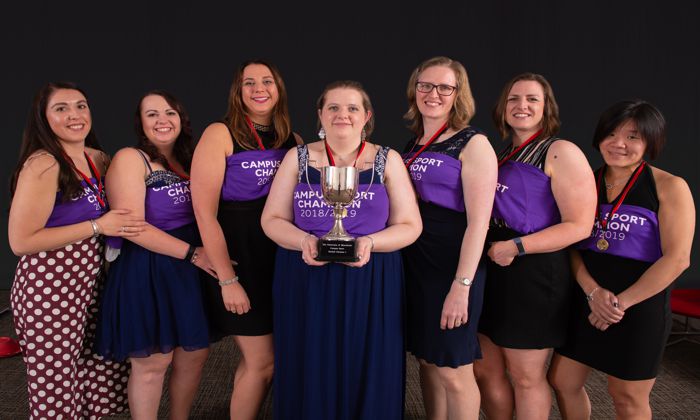 We would like to increase staff and postgraduate students' participation in the league to represent the staff teams.  If you are a University postgraduate student or staff member who might be interested in playing why not come along to our FREE training sessions!
Netball is a great way to not only get fit and enjoy playing the game but a chance to extend your networks. If you haven't played for a while or even since school, don't worry! All our current players in the team were all in a similar position and you will soon pick it up. There are several divisions based on playing ability and we have teams playing at different levels. 
The following introduction/training sessions will be held on the following dates / times: 
Wednesday, 14 August, 5-6pm, Sugden Sports Centre
Tuesday, 20 August, 5-6pm, Sugden Sports Centre
Wednesday, 28 August, 5-6pm, Sugden Sports Centre
Monday, 2 September, 5-6pm, Sugden Sports Centre 
If you'd like to come along, please register your interest. You will need to submit a separate registration for each session. 
If you have any further questions, please do not hesitate to contact us:
Team members needed for Mixed Gender Corporate Netball Tournament
England Netball will be hosting a Mixed Gender Corporate Netball Tournament and we are looking to recruit some men to join the two teams that the Sports Office will be registering.
If you're interested, please contact either Jackie or Sharon for more details: