Changes to 147 route during temporary diversion
06 Aug 2019
The 147 buses will not stop at Charles Street or Sackville Street until 8 August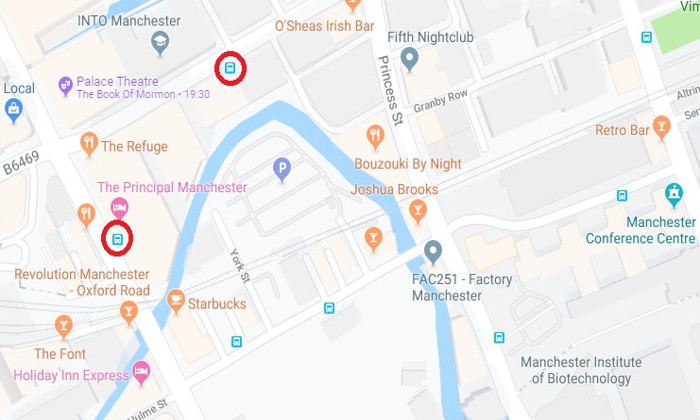 Charles Street is currently closed so a traffic diversion is currently in place. This affects the 147 bus route.
The diversion means the bus is not currently running up Charles Street or Sackville Street in either direction. This is currently where the two free stops are in the direction of main campus. 
The diverted route is now along Whitworth Street and Oxford Street towards main campus, and Portland Street and Chorlton Street towards Piccadilly station. 
The temporary free stops for those boarding in the city centre is Whitworth Street and Oxford Street (indicated above).
The nearest temporary stops for alighting are on Oxford Road opposite the circle square development or Chorlton Street opposite Manchester City College on the approach to Sackville Street building.