Unruly Subjects - Ireland and India event at Manchester Museum
31 Jul 2019
Join Manchester Museum for an evening and talks and music exploring the similar experiences of Ireland and India under colonial rule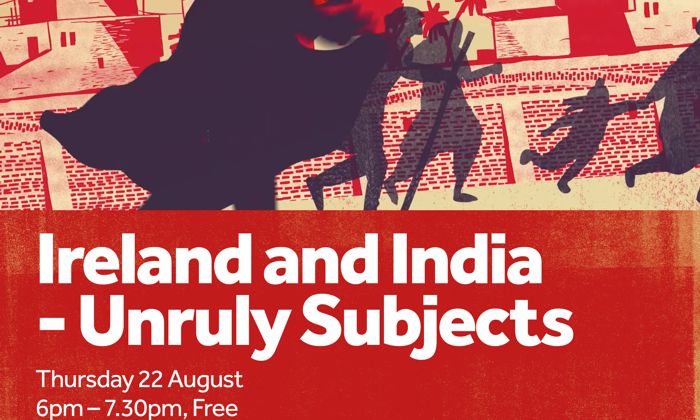 As part of a series of events relating to our Jallianwala Bagh 1919: Punjab Under Siege exhibition, we invite you to join us for an evening of music, chat and more, exploring what is shared and different about Indian and Irish experiences and perspectives of Empire, anti-colonial resistance and postcolonial nation-building.
We are delighted to welcome as guests the musicians of St Wilfrid's branch of Comhaltas na Breataine/Comhaltas in Britain, the organisation dedicated to the preservation of traditional Irish music, song and dance.
Opening remarks on Irish perspectives on Jallianwala Bagh 1919: Punjab Under Siege and on the comparisons between Irish/Indian histories will be provided by Dr Julie Mullaney who specialises in comparative colonialism.
The event is on Thursday, 22 August, from 6pm-7.30pm
Free tickets are available on Eventbrite.