Take part in Cycle to Work Day and get a free breakfast
26 Jul 2019
Cycle to Work Day is back on Thursday, 8 August and it's the perfect opportunity for employees who haven't tried cycling to work before to give it a go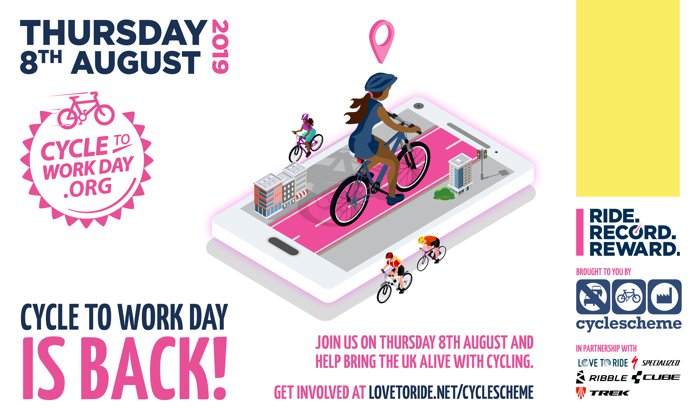 And for those of you who cycle regularly – another reason to hit the road, and join us for the regular free breakfast bringing together our friendly community of cyclists.
Breakfast will be served in the Momento Cafe, Royal Manchester Children's Hospital on Thursday, 8 August in celebration of Cycle to Work Day. There is plenty of cycle parking outside of the Children's Hospital.
All Oxford Road Corridor staff are welcome.
Cycle to Work Day is organised by Cyclescheme. You can find out more about saving on the cost of buying a cycle on our Staff Benefits page.
If you can't make this event, there are more monthly cycle breakfasts throughout the year.
Did you know, you can log your 'cycle miles' on the 10,000 Actions tool, which records all the sustainability and social responsibility activities taking place across campus?
The University of Manchester Bicycle User Group (UMBUG) is one of the biggest in the country with 1,000 staff members signed up to be kept informed of cycling relating issues and opportunities. Even if you don't cycle often you can join by emailing umbug@manchester.ac.uk.
If you'd like to improve your confidence, there are groups/activities you can take part in off-campus - eg ladies only cycle rides, or simply cycling for all abilities.