Tactile Collider project wins European Physics Society outreach prize
17 Jul 2019
The School of Physic's Tactile Collider project wins European Physics Society outreach prize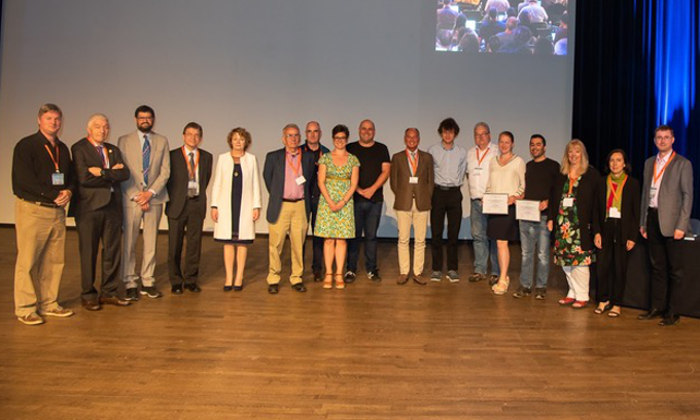 A project created by Dr Robert Appleby of the School of Physics and Astronomy that aims to teach visually impaired audiences about accelerator physics and the Large Hadron Collider has won a prestigious European Physics Society (EPS) award.
Tactile Collider, which is led by Dr Appleby alongside Chris Edmonds and Robyn Watson, earned the trio the EPS Outreach Prize at the EPS-HEPP Conference in Ghent, Belgium on 10 July.
Funded by the Science and Technology Facilities Council (STFC), the project attempts to tackle communication to underrepresented audiences head-on, creating a new model of scientific communication and a travelling event for the visually impaired.
The citation for the award reads: "To Rob Appleby, Chris Edmonds and Robyn Watson for the Tactile Collider project that brings particle physics to blind and visually impaired school children through touch and sound."
Prior to the conference, Dr Appleby talked at an invited plenary talk in May as part of the International Particle Accelerator Conference (IPAC) 2019 in Melbourne, Australia. Here he discussed the importance of communication and diversity in his field and the need for collaborative research. 
He talked about the new communication model developed by the Tactile Collider project, which not only gives a communication framework to communicate to visually impaired and other underrepresented groups, but which can also improve communication to all audiences.