The smarter way to authenticate
12 Jul 2019
IT Services are encouraging greater use of the Duo Mobile app and Duo key fob to complete 2-factor authentication.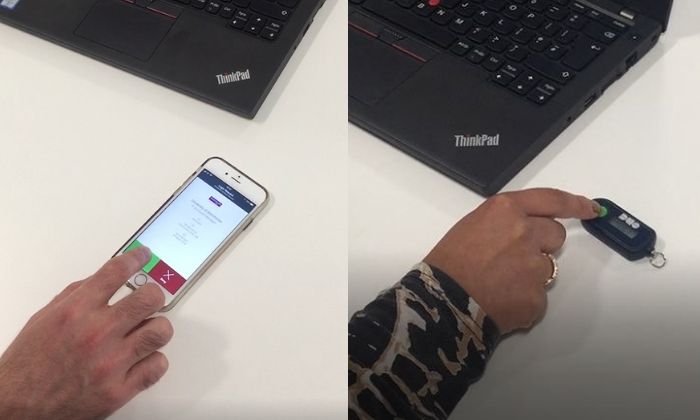 You may not be aware but completing 2-factor authentication from Duo by receiving a phone call or text message incurs a significant cost to the University. IT Services have therefore been asked to encourage greater use of the free Duo Mobile app, or if you don't have a smartphone or prefer not to use it, the free Duo key fob.
Smartphone and Duo Mobile app
Using the Duo Mobile app on a smartphone is by far the simplest and quickest way to authenticate, especially when out and about, or when you need to do multiple authentications in a day.
Once you have it setup a 'push' notification will be sent to you when logging in – which you simply tap 'Accept' to authenticate.
You can also use the Duo Mobile app to generate a passcode, which doesn't require a phone signal or internet connection. As part of the setup process you will be guided to download the free Duo Mobile app onto your smartphone.
If you're not already setup with the Duo Mobile app, please sign in to IT Account Manager to get started. IT Account Manager offers self-service options to manage your authentication method and devices.
Duo key fob
If you don't have a smartphone or for example you work in a lab where phones are not allowed, you can collect a free Duo key fob from the walk-up IT Support desk in the Kilburn Building. Once we have registered the key fob to you, it can be used to generate a passcode that you use to complete the authentication process. The Duo key fob does not need an internet connection to generate passcodes.
Help and support
Contact the IT Support Centre either online through the Support Portal, face-to-face at the Kilburn Building walk-up support desk, or via phone on 0161 306 5544.
There's also more information about 2-factor authentication, and the different options available on the IT Services website: