Announcing the winners of the Creative Manchester Poetry Competition
27 Jun 2019
1st, 2nd and 3rd place winners announced in Staff, Student and Alumni categories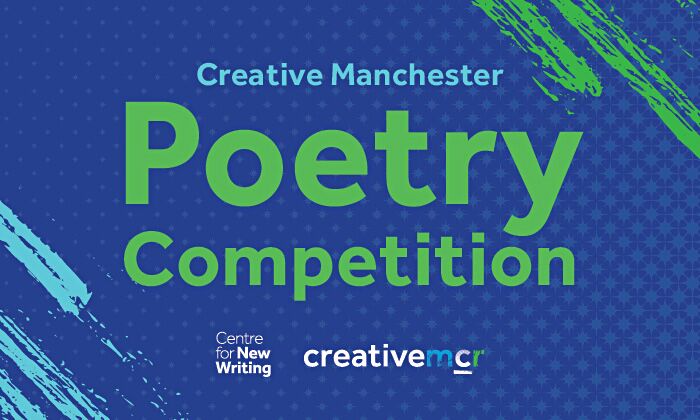 Earlier this year, Creative Manchester and the Centre for New Writing launched an exciting new Poetry Competition. Open to all staff, students and alumni, the competition's theme was 'Manchester means the world to me', and entrants were asked to examine what the University means to them, and to explore the impact of both the city and the University on the world.
The competition entries were considered by a panel of expert judges: Lemn Sissay, John McAuliffe, and Zaffar Kunial. Split into three categories – Staff, Student and Alumni – nine poems were shortlisted, with one winner and two runners up selected in each category.
Prizes included Manchester International Festival tickets, Manchester Literature Festival tickets and vouchers for Blackwell's bookshop.
We're delighted to announce that the winners are as follows:
Staff
1st Place: 'The University of Manchester Lens' by Lauren Bolger, a Postgraduate and Recruitment Admissions Assistant in the School of Materials, Faculty of Science and Engineering
2nd Place: 'Maid in Manchester' by Katharine Wright, Administrative Assistant in the School of Health Sciences, Faculty of Biology, Medicine and Health
3rd Place: 'In the twelfth year of Manchester' by Eva Schultze-Berndt, Professor of Linguistics in the School of Arts, Languages and Cultures, Faculty of Humanities
Student
1st Place: 'St Anselm Hall' by James Bamber, BSc Physics, graduating July 2019
2nd Place: 'Shaped in its Image' by Alex Leivesley, 3rd year studying BA German and Italian
3rd Place: 'Why Manchester' by Sarah O'Flynn, 2nd year studying BA English Literature and French
Alumni
1st Place: 'Ludwig's Jet' by Ken Evans, MA Creative Writing 2015
2nd Place: 'Manchester's Caps' by Emma Brogan, BA History & Sociology 2010
3rd Place: 'Round the Loop' by Jessica Wiehler, Drama and English Literature 2018
Head judge, Professor John McAuliffe, who is the Co-Director of the Centre for New Writing in our School of Arts Languages and Cultures, had this to say about the competition and its winners:
"I spent a very enjoyable afternoon with our Chancellor Lemn Sissay and Burgess Fellow in New Writing Zaffar Kunial talking about poetry, and about Manchester, the subject of the poems we were looking at for this Creative Manchester Poetry Competition. We liked in particular how the winning poems told us something about the city and the University that we did not know, and also something about the poets themselves and the angle or stamp they put on their material."
1st Place winner in the Staff category, Lauren Bolger told us that her poem was inspired by an image of two statues in the Reading Room of our John Rylands Library. Katharine Wright, who was thrilled to be awarded 2nd place in the Staff category, also told us about her inspiration:
"I came to Manchester after Graduating from Leeds; I'm from a small town in Shropshire and often wonder what would have happened if I hadn't had the positive pressure of someone telling me to move to this huge, relatively unknown city (and they did tell me, rather than suggest). These are the thoughts I drew on when I was writing, as well as the things I've discovered about myself in the twelve years I've lived here, and how much love I have for this amazing place that has given me so much."
Further information on all of the winners and shortlisted entries can be seen on the Creative Manchester Poetry webpage.
Thank you to everybody who entered the Creative Manchester Poetry Competition, and congratulations to our talented winners!