A greener Greater Manchester: update on our donation to the City of Trees
15 Jul 2019
How is our Staff Survey 2019 donation helping the City of Trees?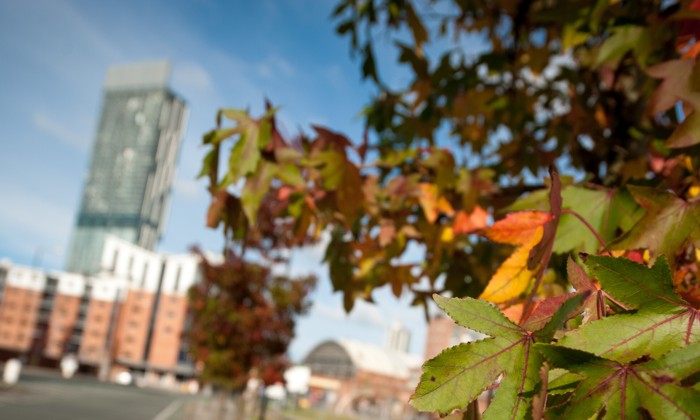 As part of this year's Staff Survey 2019, three local charities were chosen to benefit from our £1 donation per survey completed. Here's how our donations have been used to help make a greener local area.
Founded in 2008, City of Trees aims to plant 3 million trees and manage 2,000 hectares of woodland across Greater Manchester. At a cost of £10 per tree, our Staff Survey 2019 donation of £1971 means the University has helped to plant almost 200 hundred trees across the city. The charity doesn't currently receive any funding, relying solely on donations like ours.
There are an abundance of benefits to living in a greener environment, here are just some.
Health and wellbeing: trees help improve the quality of our air, reducing noise pollution and air turbulence, protect us from the sun, encourage physical exercise, strengthen communities and can help alleviate depression
Education and employment: they provide an important introduction to the natural world for young people, and timber and forest related industries employ around 69,000 people locally
Mitigate the effects of climate change: trees create wildlife habitats, support species,  boost biodiversity, reduce flood risk and help produce cleaner air and reduce heat 
Inspired to get involved?
City of Trees welcomes everyone to help make a greener environment. Donations are always welcomed and there are numerous ways you can volunteer.